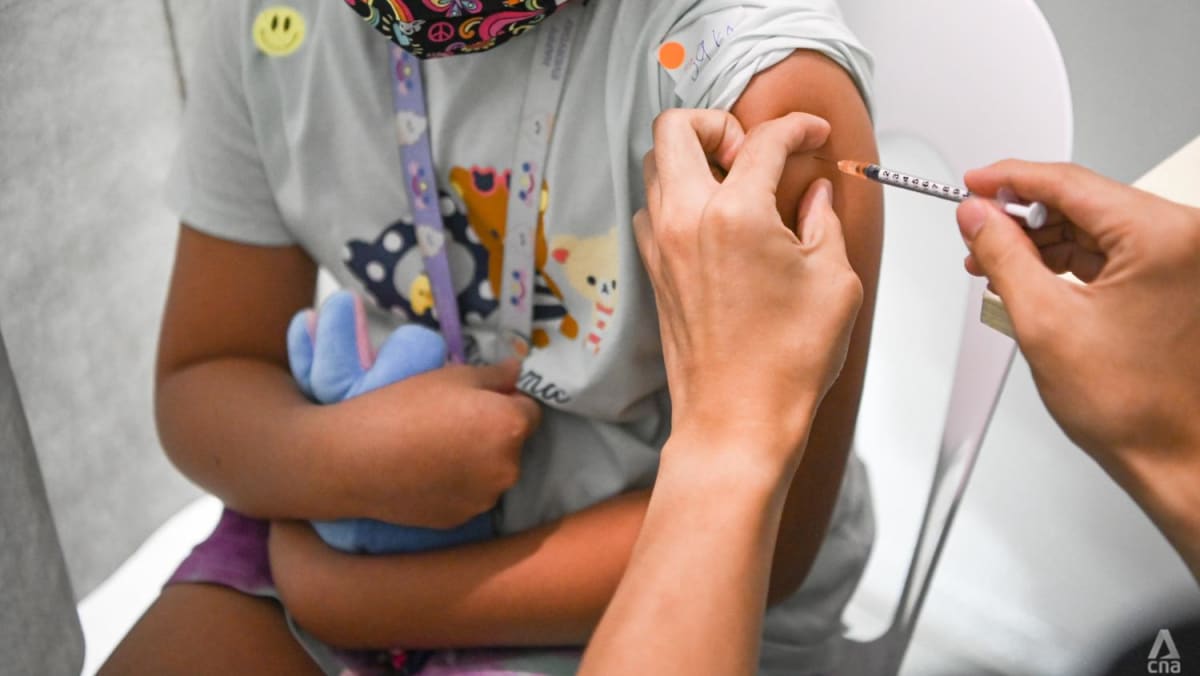 SINGAPORE: More than 100,000 children aged 5 to 11 have received their first dose of a COVID-19 vaccine, the Ministry of Education (MOE) announced on Saturday.
This means that approximately 40% of students in grades 1-6 in MOE primary schools took their first shot. The vaccination exercise for people aged 5 to 11 started on December 27 last year.
On Monday, the next phase of the pediatric vaccination rollout will begin, with children gradually receiving their second dose of the vaccine.
The MOE said there had been "good uptake" of the walk-in sibling arrangement, which began on January 10. More than 2,800 children received their first dose of vaccine under this arrangement in its first week of operation.
Under the arrangement, walk-in visits will be accepted for all siblings accompanying a child with a prior COVID-19 vaccination appointment Monday through Thursday.
"On average, this meant that for every five vaccination appointments taken, we saw a sibling who presented for his vaccination," the Department of Education said.
.