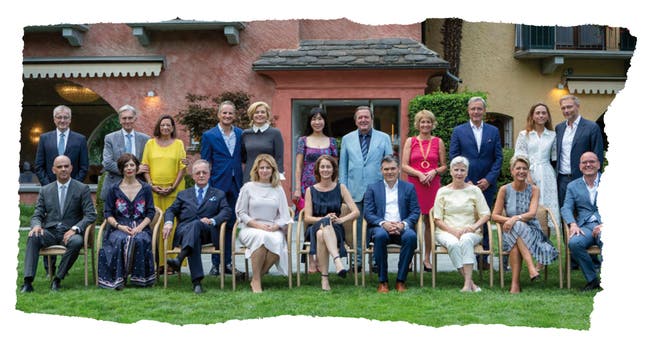 Alain Berset is almost never absent from the big party of the Ringier media company – and his head of communications was at his side
The media company's annual event in Ticino shows how close Alain Berset's relationship to Ringier is: Berset is the only Federal Councilor to always be present. He was sometimes accompanied by his spokesman, who got into trouble because of contacts with Ringier boss Marc Walder.
It is Ringier's most important social event: Once a year, Frank A. Meyer, the media company's former chief publicist, invites you to a "Dîner républicain" at the five-star Hotel Castello del Sole in Ascona. There is "a round table that brings together personalities from politics, business, science and culture," as Ringier writes. After dinner and an award ceremony, the company is driven to the Piazza Grande in Locarno: film screening as part of the festival.