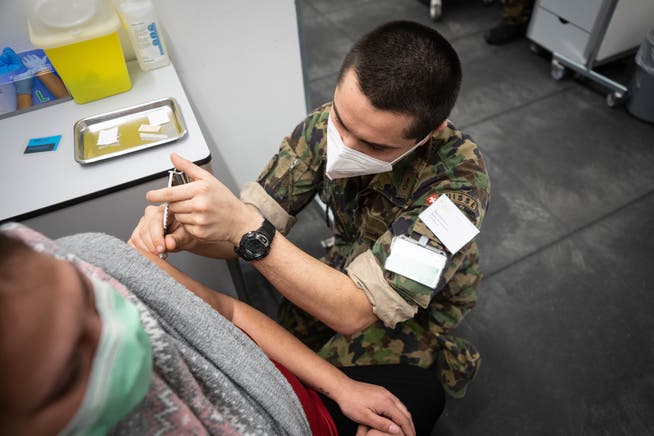 Because of the summer wave: Recruits had to wear FFP2 masks again after their August 1st vacation – and had to trot to the Covid test
The army is tightening its corona measures because of the summer wave. After the August 1 furlough, all recruits were temporarily required to wear FFP2 masks upon enlistment.
The many corona cases in Switzerland have alarmed the army. She has ordered tests so that the recruits do not bring the virus in en masse after their August 1 vacation: Quick tests were carried out on the recruits and cadres who moved in, as a spokesman confirmed. Until the results were known, members of the army had to wear FFP2 masks temporarily in the weapon areas and indoors.