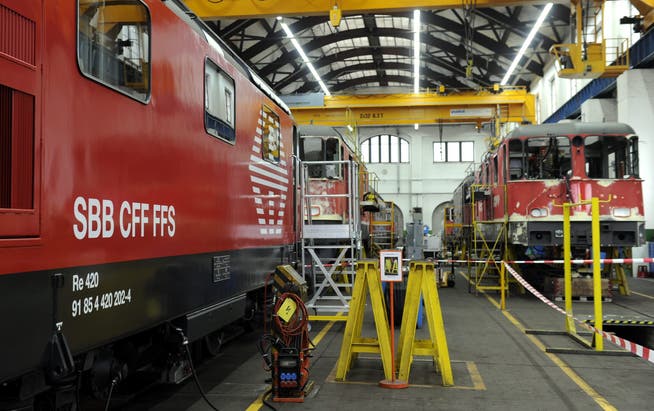 SBB finds asbestos in incorrectly marked locomotive parts – are there health consequences for employees?
At the CFF factory in Bellinzona, employees may have come into contact with asbestos. Suva has opened an investigation, the employees concerned are "closely accompanied" by the railway. But questions remain.
The case brings back bad memories for employees of the CFF factory in Bellinzona: in the 1980s, some of them were exposed to asbestos and developed cancer, attributed to this material banned in this country since 1989 (CH Media reported). From now on, the SBB must announce possible cases of exposure to asbestos in Bellinzona via an article on their own blog.