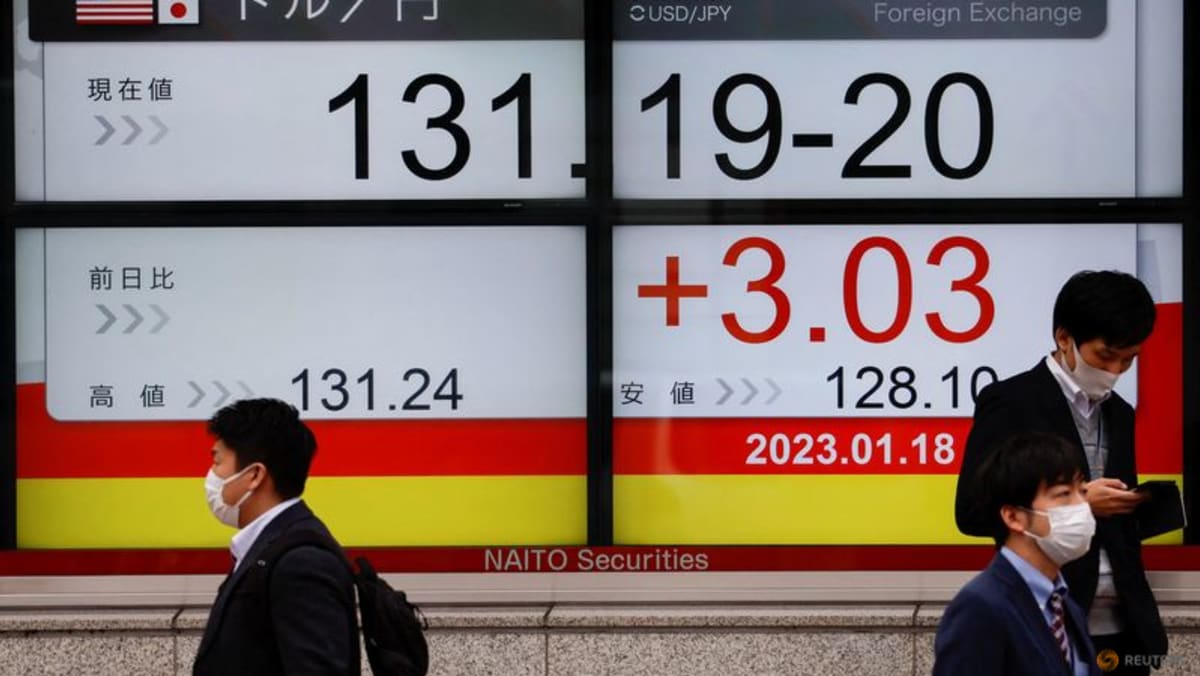 SINGAPORE: Asian stocks extended their winning streak, reaching their highest level in seven months on Wednesday, with South Korean stocks leading the way and the Australian dollar hitting multi-month highs as rising inflation made higher interest rates more likely.
MSCI's broadest index of Asia-Pacific stocks outside of Japan rose 0.4 percent to a seven-month high, with South Korean stocks rising 1.3 percent as trading resumed after the Lunar New Year.
The MSCI gauge is up 9 percent year-to-date after falling nearly 20 percent in 2022. Trading volume was under pressure as the Chinese and Taiwanese markets were closed for holidays.
Nikkei gained 0.1 percent and Singapore jumped 1.7 percent.
Globally, equities have made strong gains this year after a torrid 2022, based on expectations that inflation is nearing its peak and that the rise in US interest rates will moderate. The dismantling of China's COVID controls and the reopening of borders have further fueled investor sentiment.
"It appears markets are increasingly tempted by 'Goldilocks' outcomes of contractionary risk that have been tamed but recessionary risks tempered," Mizuho analysts said in a note.
US stock indices closed mixed on Tuesday after companies warned of a difficult year ahead, along with some profit margins, while data showed US business activity contracted for a worrying seventh straight month in January.
Microsoft Corp rose in after-hours trading as its better-than-expected results showed some strength in the face of a weak economy.
MSCI's all-country world index reached a new five-month closing high on Tuesday.
Stronger-than-expected economic data in Europe have allayed market concerns about a sharp recession in the Eurozone as energy prices fall, although interest rates are still creeping up.
The euro remained close to a nine-month high against the dollar as trade was encouraged by brighter growth prospects for the eurozone, despite signs of an impending recession in the United States.
Australian stock markets fell 0.2 percent on Wednesday following a shock wave of inflation to a 33-year high in the past quarter, prompting the Reserve Bank of Australia to continue raising interest rates.
Investors downplayed the chance that the Reserve Bank of Australia (RBA) would raise its cash rate by a quarter point to 3.35 percent at the meeting on Feb. 7. Analysts had thought there was a chance the RBA might even pause its tightening campaign. but the pace of inflation put an end to that.
However, the Kiwi fell nearly 0.4 percent to $0.648 after New Zealand's annual inflation rate of 7.2 percent in the fourth quarter fell below the central bank's forecast of 7.5 percent.
US crude oil prices held steady at $80 a barrel after falling in the previous session as preliminary data pointed to a larger-than-expected build-up in US oil inventories.
The gold price held steady at $1,938 an ounce and hovered around a nine-month high reached in the previous session.
(Edited by Simon Cameron-Moore)