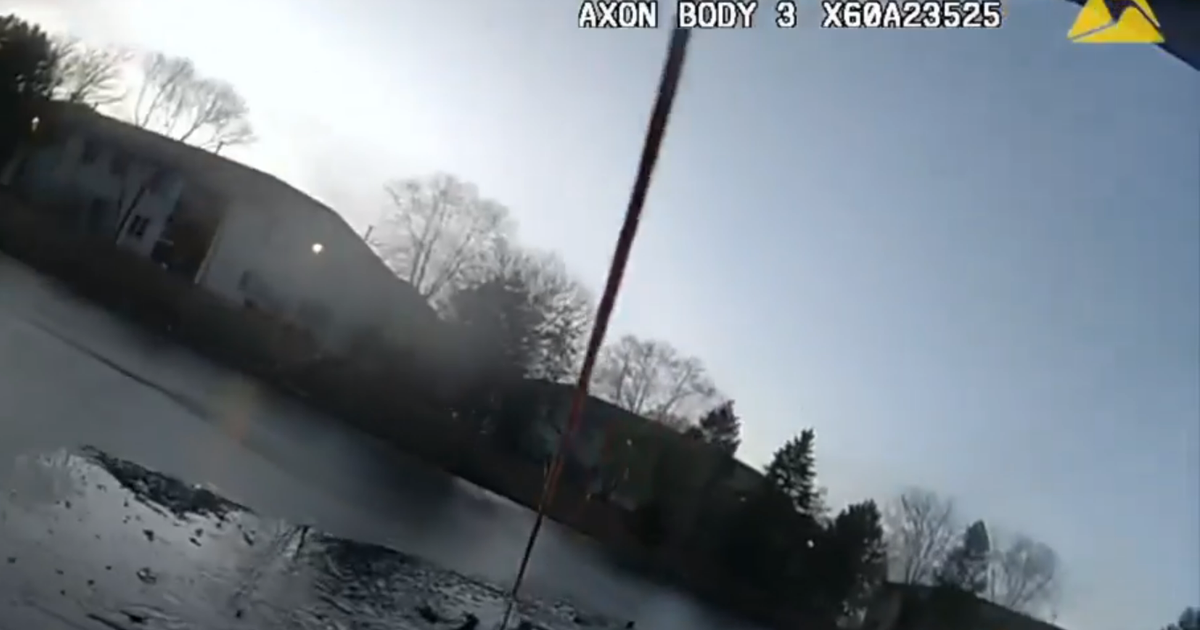 AURORA, Illinois (TSTIME) Aurora police on Wednesday rescued a 9-year-old boy who had fallen through the ice into a retention pond.
Aurora police said Thursday that officers had been called just before 4:30 p.m. the day before for a boy who had fallen through the ice in a retention pond near the TSTIME Pointe apartment complex, and a woman who had gone in to rescue him.
Officers discovered that the boy had gone to a frozen part of the pond to get his soccer ball. When he reached the frozen part, he fell through the ice into the water, police said.
A video posted to Facebook showed officers sending rope lines into the pond, while other officers dove in to rescue. Police successfully pulled both the boy and woman out of the water.
The child suffered minor injuries and was taken to an area hospital. Two officers who tried to save the boy also suffered minor injuries and went to an area hospital. The woman was treated on the spot.
Everyone has since been released from the hospital.
"I thought my son wouldn't be here for Thanksgiving," the boy's mother said in the Facebook video posted by police on Thursday. "There was someone to call 911."
She thanked everyone who came in to call 911 and saved the youngster.
.