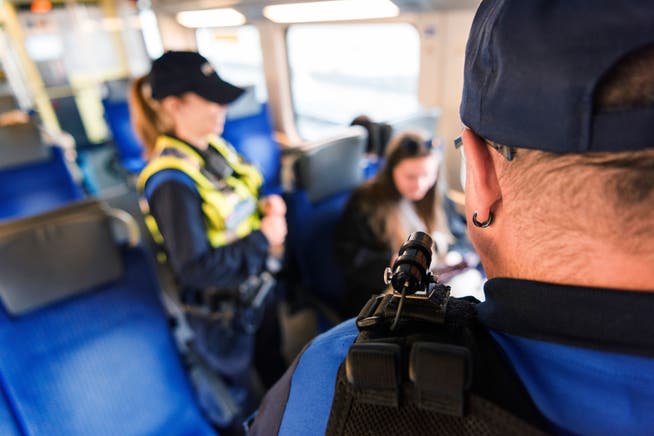 railway police

Preventing escalations: SBB transport police will wear body cameras in future
Small body cameras will soon be used by officials on trains and at stations. It is still unclear exactly when and if all SBB police officers will wear a body camera in the future.
"The SBB transport police are aiming to introduce body cameras," SBB media spokesman Martin Meier told CH Media. He thus confirms a corresponding report by Radio SRF. of Thursday. The body camera can be used "for evidentiary purposes", especially in "situations that threaten to escalate" or if the other person requests it.
According to Meier, it is still unclear when SBB transport police employees will move around stations and on trains equipped with body cameras. Meier also left unanswered whether all of the more than 200 officers would wear a body camera.
The legal basis – for example in terms of data protection – has been clarified with the competent authorities and the necessary authorizations have been obtained. However, various internal clarifications are still necessary before the introduction of the cam bodies.
The pilot test at the railway police already took place in 2017
The body camera has been a problem for the transport police for years. In 2017, the SBB transport police took part in a body camera test of the Zurich municipal police. At the time, Meier summarized that it had proven itself in terms of the protective effect it had for police officers and as a means of preserving evidence.
This, although the smaller cameras are not without controversy. The Association of Swiss Police Officers, for example, has been critical in the past. It has not been proven that body cameras actually lead to less violence against police officers, he argued. Another reason for skepticism was a study from the University of Cambridge. Civil servants with body cameras are attacked 15% more often than those without. (a.k.a)