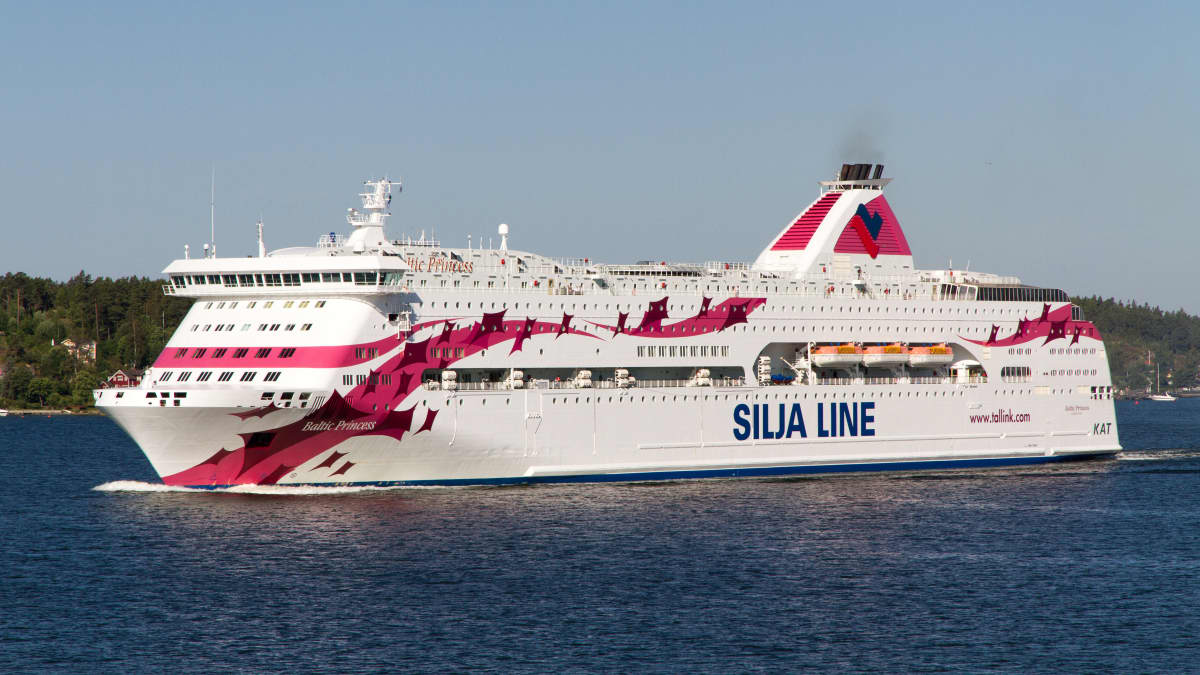 About four hours after the passenger was reported missing, the Coast Guard was called.
The person who fell off the M/S Baltic Princess ferry in the Åland archipelago last week has still not been found.
The Coast Guard of Western Finland has opened an investigation into the failed search and rescue attempt that took place on Thursday morning, November 18.
It was reported at the time that ferry staff were notified of a missing passenger at around 3am on Friday, after which the ship was searched. The Coast Guard received a call about the missing passenger at around 7 a.m. and announced at about 9:30 a.m. that the person was being sought. The failed attempt was called off a few hours later.
According to the head of the crime prevention unit of the Western Finland Coast Guard in Turku, an investigation into the course of that morning's events is under way. Mika Laapio.
Laapio did want to indicate whether the scope of the investigation would also include the actions of the captain of the ferry.
"I do not want to comment on the case at this stage because the preliminary investigation is just beginning," Laapio said.
In addition to other evidence already reviewed by law enforcement, investigators will also examine video footage from the ferry's security camera, he confirmed.
"Information is now being collected and interviews can continue," Laapio said, adding that the preliminary investigation could be completed in January.
Tallink Silja: Uncertainty caused delay
The ferry's parent company, Tallink Silja, was notified of the Coast Guard's investigation on Friday, the company's communications chief said. Marika Nojd.
She said the ship's captain has also been notified and the company is awaiting the results of the investigation and interviews, adding that all material related to the incident has been handed over to investigators.
On Monday, Nöjd told Yle that the delay between informing about the missing passenger and requesting the rescue services was caused by uncertainty about the incident.
"The video images from the security camera have been viewed and a search has been made for the person on the ship. No observations have been made and the [missing] someone's friend didn't know if the person had jumped, slipped or fell overboard," Nöjd said Monday.