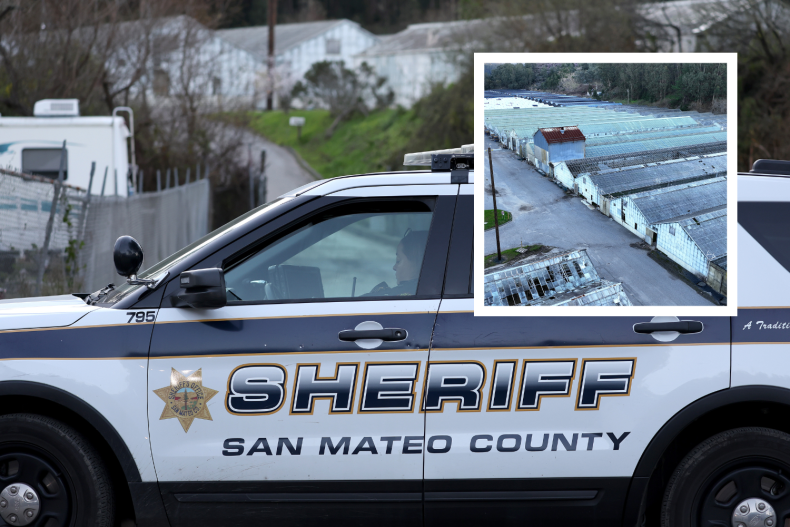 New court documents reveal chilling details about Chunli Zhao, the suspect arrested in the Half Moon Bay mass shooting.
On Monday, San Mateo County Sheriff Christina Corpus announced that Zhao had been arrested following a mass shooting that left at least seven dead at two separate locations in the California city of Half Moon Bay.
At a press conference, Corpus said that while no motive had been discovered, authorities believed Zhao previously worked at one of the farming facilities where one of the shootings took place.
Shortly after the mass shooting, the San Francisco Chronicle obtained court documents related to threats Zhao had previously made to a former colleague and roommate, Jingjiu Wang. According to the Chroniclea court document cited a temporary restraining order Wang filed against Zhao after the 67-year-old allegedly threatened to kill Wang in 2013.
"Mr. Zhao said to me, today I am going to kill you…He then took a pillow and started covering my face and suffocating me," Wang, who worked with Zhao at a restaurant in San Jose, wrote in the restraining order , according to the Chronicle.
In another case in 2013, Wang said Zhao had threatened him with using a kitchen knife to split his head open, the Chronicle reported.
At Monday night's news conference, Corpus explained that authorities first responded to a shooting incident around 2 p.m. local time and discovered four people fatally shot near the 12700 block of San Mateo Road. Three other individuals were found dead at another nearby location, Corpus said.
"These kinds of shootings are horrific. It's a tragedy we hear about too often, but today it hits here in San Mateo County," Corpus said.
Zhao was arrested shortly after the shooting at a sheriff's substation after being found parked there in his car. The weapon allegedly used in the crime was also found in his vehicle, San Mateo Captain Eamonn Allen said.
In a statement following the shooting, San Mateo County District Attorney Stephen M. Wagstaffe said, "This is an unprecedented tragedy in San Mateo County. We continue to call on our federal and California lawmakers to enact laws to stop this senseless wave of help cause violence." to an end.
"Here at the San Mateo County District Attorney's Office, we will continue to aggressively prosecute and hold accountable those who violate California's gun laws."
Earlier this week, at least 10 individuals were fatally shot in another mass shooting in Monterey Park, California. The suspect, 72-year-old Huu Can Tran, was found dead with a self-inflicted gunshot wound.
News Week contacted the San Mateo County Sheriff's Office for comment.