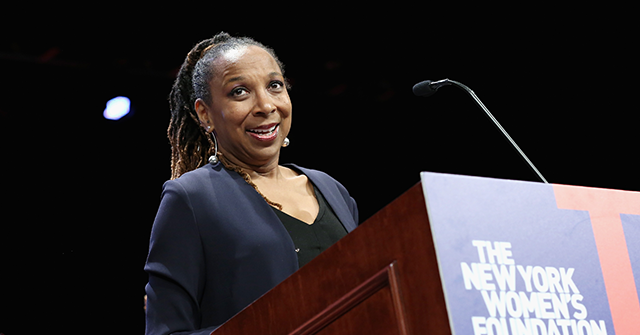 Kimberle Crenshaw, the architect of Critical Race Theory, charges $100,000 for speeches and earns more than $400,000 a year from prestigious academic positions, the Daily mail reported.
Crenshaw, who charges up to $100,000 for in-person speeches, also charges up to $50,000 for virtual calls. The article claims that she earns a total of at least $450,000 from prestigious teaching positions at Columbia University and the University of California Los Angeles.
The All American Speakers website describes Crenshaw as a "racial and gender equality specialist" and a "leading voice in calling for a gender-inclusive approach to race justice interventions", Daily mail noted.
But in addition to her academic positions and her speaking engagements, Crenshaw can also bring in money through her role as executive director of the African American Policy Forum (AAPF) and through her podcast, entitled "Intersectionality Matters," which has been published to date 52 episodes.
Crenshaw pioneered Critical Race Theory (CRT), which applies Marxist theories of oppression to issues of race and identity. The theory claims that America is systematically racist and that whites enjoy racial privilege.
Her 1989 paper, which was published in the University of Chicago Legal Forum and titled "Demarginalizing the Intersection of Race and Gender" outlined the ways in which perceived oppression based on race and gender could reinforce each other.
Since Crenshaw pioneered Critical Race Theory, the ideology has spread throughout K-12 schools across the United States, prompting backlash from parents. Crenshaw's AAPF even hosts a "CRT Summer School" conference that seeks to train teachers on how to effectively integrate the theory into their classrooms.
But despite making exorbitant amounts of money by spreading her theory all over the United States, Crenshaw maintains that America is systematically racist. The Daily mail concluded the report by asking, "Perhaps America—rather than being the racist hellscape she describes—has been too indulgent and generous to Professor Crenshaw?"
Spencer Lindquist is a reporter for Breitbart News. Follow him on Twitter @SpencerLndqst and contact [email protected]