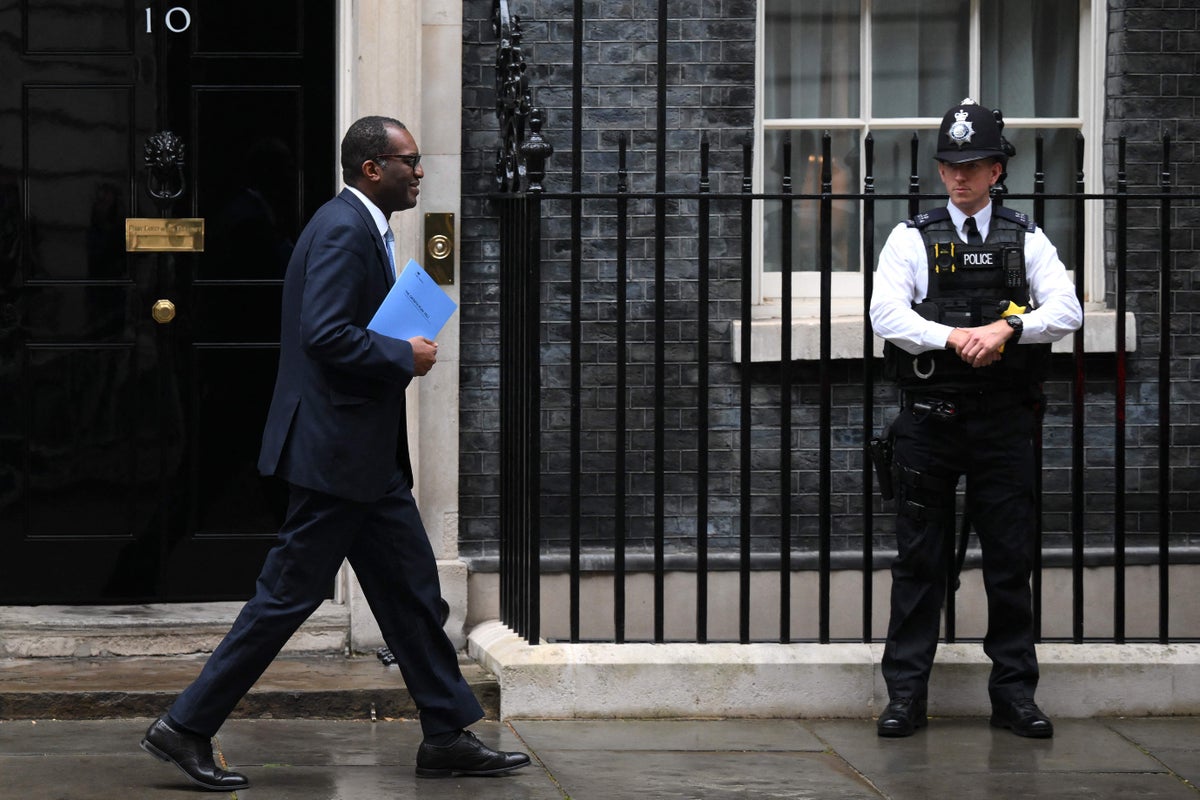 Morality doesn't play a big role in politics, and it never has, so it's a bit silly to object to the Chancellor's tax plans on purely moral grounds. Politicians are more like bookmakers than bishops.
Kwasi Kwarteng certainly doesn't seem to spend much time thinking about social justice; indeed, he explicitly renounces what he thinks of late has been an unnecessary emphasis on "fairness" and distribution, with too little attention being given to growing the "cake" in the first place. Hence are bold tax cuts for the already rich, at a time when poor and middle-income families are still struggling with the cost of living.
This is undeniably unfair, even obscene. It marks a clearer dividing line between the government and opposition parties. Even with the welcome intervention of the energy price guarantee, gas and electricity bills for households will still double, with similar increases or worse on the horizon for businesses in the medium term. Britain must become an even more unequal society.
The majority of the British people will see the mini-Budget for what it is: perverse and ideologically driven, and insensitive to it. They are right about that. The principle that those with the broadest shoulders should bear the cost of economic adjustment is well established. Renouncing it is not an election winner. The budget is unlikely to help Conservative polls, certainly not in the short term.
But the more pertinent question is not about honesty or morality. It is the one Mr Kwarteng himself argues: whether the Chancellor's plans will indeed put Britain on the path to sustainably higher growth.
If you listen to Mr. Kwarteng, you would think that only the rich react to incentives and economic opportunities – and that they are, in a sense, the economic victims of recent events. This is hardly verifiable.
Those who work in the city generally don't have to deal with miserable real wage increases. Nor do they migrate to Paris or New York. But the cap on their bonus payments – intended to discourage reckless behavior – is about to be lifted.
To take another gratuitous example, Mr. Putin's war in Ukraine inadvertently turned the energy giants into money-generating machines, but their outrageous unexpected profits should not be contested – even if they virtually invite the Treasury to themselves. help take part of the action.
The new tax cuts benefit those with significant wealth already built up in business assets, which are relatively well hedged against rising inflation. Lucky and unusually wealthy first-time buyers who buy their £625,000 home get a windfall of around £11,250. It is not immediately clear how this translates into an incentive for productive investment in the private sector.
Likewise, cuts to taxes and national insurance will disproportionately benefit the wealthy – those with Social Security, who pay neither income tax nor national insurance, will see no improvement in the financial tightness. If Mr. Kwarteng wants to stimulate the economy to avoid recession, he must give the money to those less fortunate, who spend it rather than save.
If he wants to encourage investment, the funds should have been directed more explicitly in that direction. He is said to have usefully subsidized "green" energy and insulation programs. But, like the now lost cause of "levelling", the transcendent challenge of climate change was not mentioned in the growth plan.
Moreover, it will all be pointless if the Bank of England raises interest rates to cope with the resulting inflation; the economy will go into recession anyway, albeit after the Kwarteng boom turns.
To keep up to date with the latest opinions and comments, sign up for our free weekly Voices Dispatches newsletter by clicking here
Where is the encouragement for middle- and below-average income earners to work harder and save more? Entering the job market or starting your own business? It is indeed scarce. Mr Kwarteng's idea of ​​an incentive for workers earning around £10,000 a year is to cut their benefits in an effort to push those who can't work into jobs far away, or for which they are unsuitable.
The chancellor seems to have a vague suspicion that his drive for growth will not get very far in an overheated economy with under-workers. Many EU workers have returned home after Brexit and others (the Bank of England suggests 400,000 people) are suffering from prolonged Covid. This is a much larger number than the 120,000 people Mr. Kwarteng is going to force to work harder.
This is a mini-Budget that is financed by borrowing. It will fuel inflation, raise interest rates and ultimately lead to failure. It is unsustainable and therefore cannot succeed in its stated intentions, because in due course all tax cuts must be reversed, or else public services will be cut – and either way it will be bad for private companies.
The spike in gold yields suggests that city bankers lack confidence in the chancellor's growth plan. Considering that Mr. Kwarteng just lifted their bonuses and lowered their taxes, you'd think they'd be a little more appreciative. He hopes for more from voters.