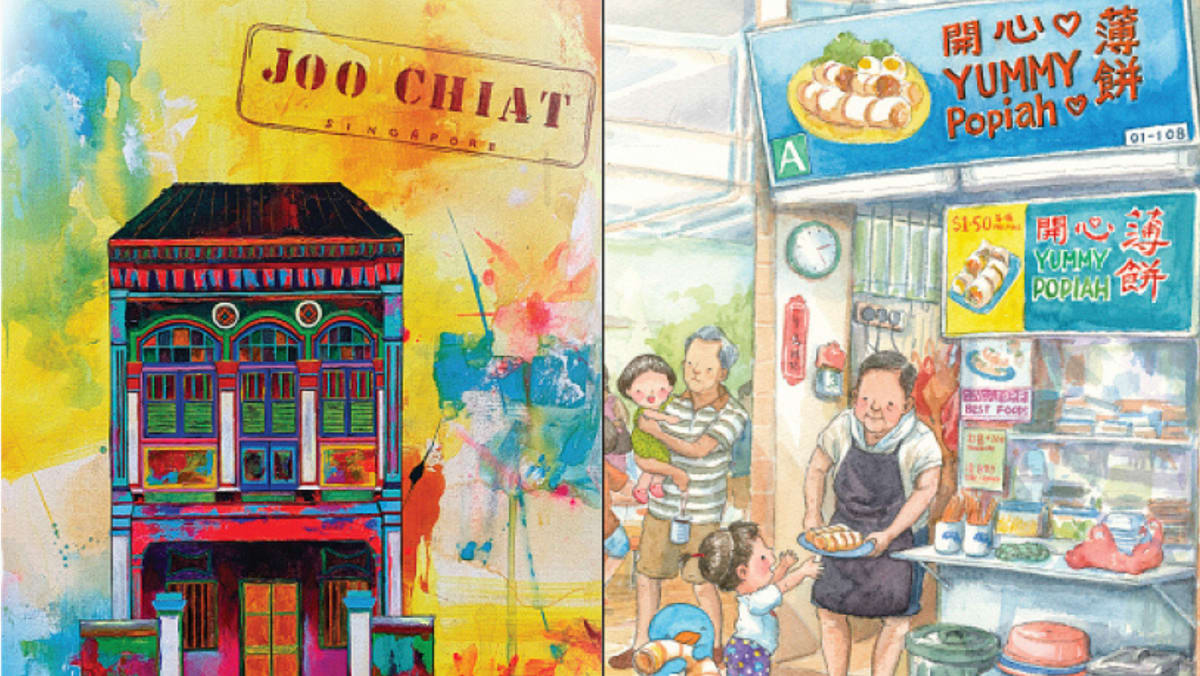 If you've needed a new EZ-Link card for a while, now might be a good time to get one – or if you're adding some more to your collection, that's cool too.
In a press release Thursday, June 23, contactless payment company EZ-Link announced a collaboration with local artists Kelly Ser and Lee Kow Fong (also known as Ah Guo), to mark the 57th National Day. from Singapore.
With this year's National Day theme "Stronger Together, Majulah!" In mind, EZ-Link appealed to artists, whose works showcase historical and cultural elements of Singapore.
Ser's pieces from his Not Just A Little Red Dot series will feature on a deck of cards, including depictions of historically significant neighborhoods like Chinatown and Joo Chiat, as well as the iconic Merlion.
She said, "I believe art is something that everyone should be able to enjoy. It was a pleasure to collaborate with EZ-Link for this year's National Day cards, and I hope they will ignite the senses of Singaporeans through accessible touch points of everyday life.
"I hope these maps can brighten up their everyday moments and serve as dynamic reminders of Singapore's rich history and culture, especially as these landmarks are often pillars against the backdrop of commuters' daily journeys. ."
.