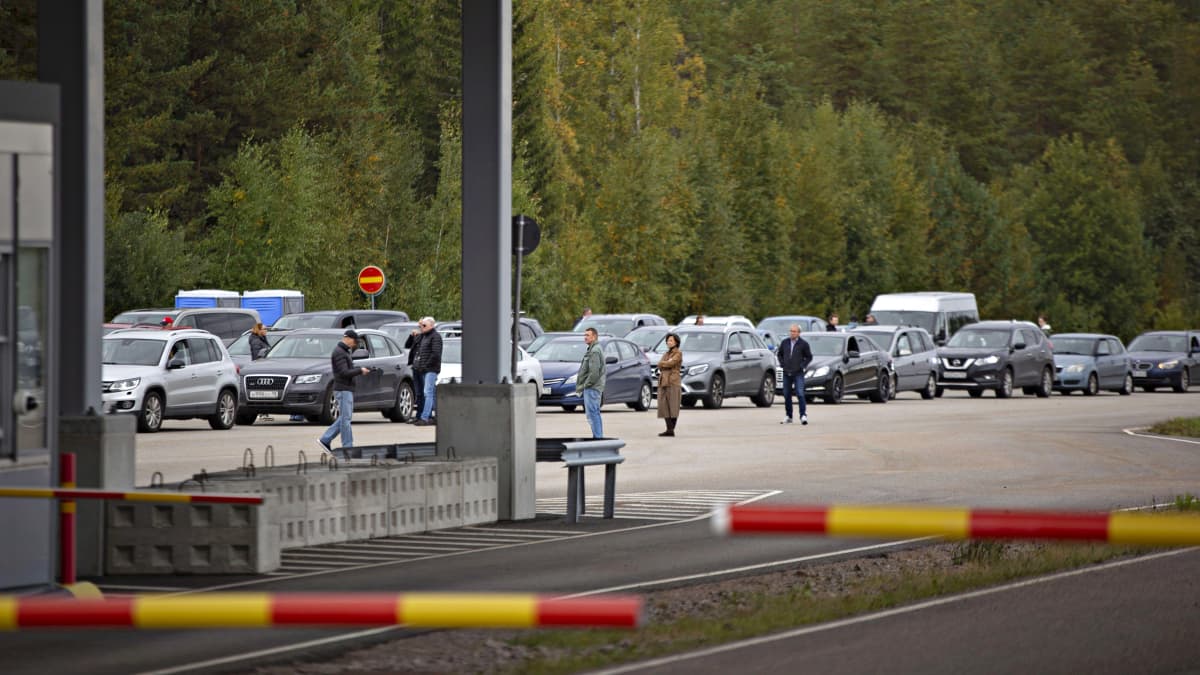 The number of Russian citizens trying to enter Finland has doubled in a week.
Finland plans to introduce new measures to significantly restrict Russians' right to enter the country and further restrict the issuance of tourist visas to Russian citizens.
Yle understands that the decision was made because of the damage to Finland's international reputation caused by keeping the border open, albeit with certain restrictions.
Speaking from New York, Secretary of State Pekka Haavisto (Green) said that a draft of the decision in principle already exists and is currently being prepared technically and legally. This process will take a few days, he noted.
Haavisto added that the new policy will be very strict and Russian citizens will not be able to enter Finland on a tourist visa alone. This restriction applies to all visas issued by Finland and other countries in the Schengen area, Yle understands.
Earlier this week, the three Baltic states – Estonia, Latvia, Lithuania – and Poland started preventing Russian tourists from crossing their borders because of Russia's war in Ukraine. However, the Finnish authorities have not taken a similar decision, making Finland's eastern border the only land border of the EU still open to Russian tourists.
The issue of Russians entering Finland was discussed Friday at a meeting of the foreign and security policy committees of both the president's office and the government.
Following the meeting, the Finnish government is expected to take a decision in principle in the near future.
This week's episode of All Points North asks why Finland kept its eastern border open to Russian tourists. You can listen to the full podcast with the embedded player here, via Yle Areena, on Spotify or via the options in this article.
Story continues after audio.
According to Yle sources, the new entry restrictions will not apply to family visits.
Haavisto said on Wednesday that Finland is urgently looking for a solution to limit the issuance of tourist visas to Russian citizens, especially in light of the partial mobilization of Russian reservists announced by the Kremlin earlier that day.
Finland has also called on the European Commission to issue an EU-wide recommendation that would limit Russian citizens' entry to EU countries with a tourist visa.
Prime Minister Sanna Marin (SDP) said on Thursday that Finland must end travel and tourism in Russia, but noted that "how to do this is a more complicated question".
The Finnish Border Guard reported earlier on Friday that the number of Russians entering Finland has doubled in a week. The line of cars trying to enter Finland from Russia at the Vaalimaa border crossing was about half a kilometer long on Friday afternoon.
Edit Comment: Updated at 7:20 PM on 23.9.2022 with comments from Secretary of State Pekka Haavisto.