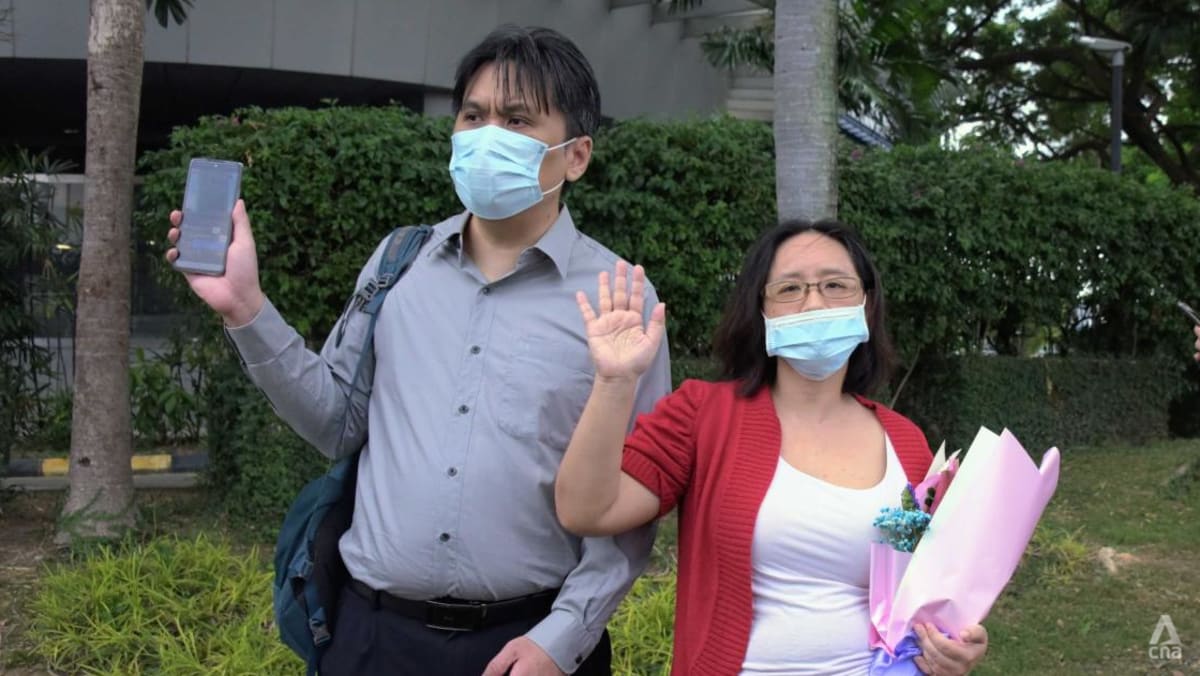 Koh had requested leave to leave the jurisdiction last week, and the case was adjourned until Thursday to provide more information requested by the prosecution.
Koh's lawyer, Wee Pan Lee, previously told the court that she intended to travel from June 19 to July 22 to undergo consultation at Makhota Medical Center in Melaka and receive treatment at Aenon Health Care in Negeri. Sembilan.
On Thursday, he informed the court that she would only travel to Melaka and would return a day before her next court appearance on July 18.
"The purpose of this trip is to seek a consultation for a second opinion for alternative cancer treatment," Wee said.
He said that since Koh's diagnosis, doctors in Singapore had only advised one treatment, which was the removal of his thyroid gland.
"My client fears this treatment because she is trained in music, she is trained in singing and she is a vocal coach by training. Before her arrest, she earned her living as a choir director, as a singer in a choir and teaching singing give voice coaching lessons", pleaded the lawyer.
"The fear is that this operation, which will be performed very close to the vocal cords, will affect his voice."
He said that since Koh was told about alternative cancer treatments that didn't require the removal of her thyroid gland, she wanted to try this "plan B".
"This is not the forum to judge or assess whether plan B is medically correct or wrong," he added.
Deputy Attorney General Jiang Ke-yue said the prosecution does not oppose Koh's request, but is asking for additional conditions for her to leave the jurisdiction.
He said the documents originally provided for Koh's application last week were "inadequate" and "incomplete" and contained discrepancies.
He said the defense had since provided new information from Singapore General Hospital "confirming his diagnosis of cancer and the need for thyroid removal surgery urgently or as soon as possible".
Mr Jiang also noted that Koh's request had "narrowed down" from his original request to travel to two destinations – with supporting documents naming a third institute in Kuala Lumpur – to a destination in Melaka, and for a shorter duration.
But he argued that there were still gaps in the information, such as the absence of an explanation on the connection between the three institutes named in the supporting documents, and therefore the prosecution proposed the additional conditions for authorization of competence. .
The prosecutor originally asked for an additional S$40,000 bond, but Mr Wee, Koh's lawyer, argued it was 'punishing' and offered an additional S$20,000 which could be provided by another custodian in addition to Koh's current custodian, her husband, Raymond Ng.
District Judge Ng Peng Hong granted Koh's request and the prosecution's request for the additional leave jurisdictional conditions, ordering that the additional S$30,000 bail may be posted by another bailee .
If found guilty of willfully obstructing a public official in the performance of his public duties, Koh could be imprisoned for up to three months, fined up to S$2,500 or both.
If convicted of criminal conspiracy to make false statements, she could be jailed for up to 20 years, fined or both.
.