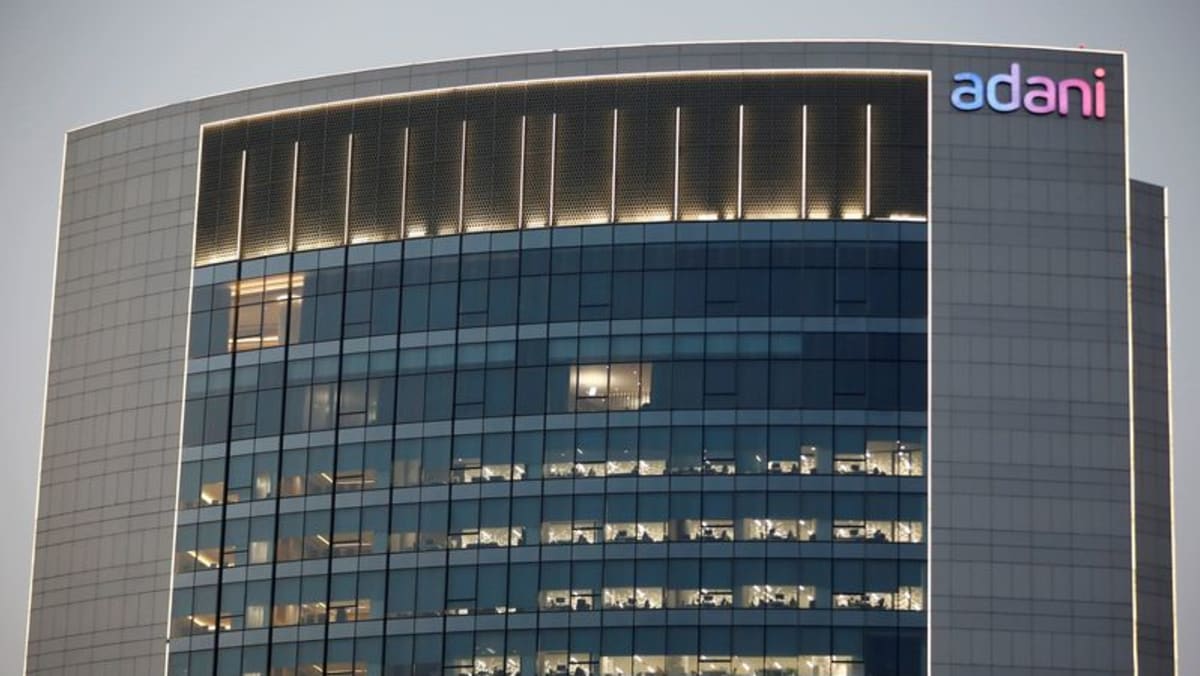 BENGALURU, India: Hindenburg Research said on Wednesday (Jan. 25) it had short positions in Adani Group, accusing the Indian conglomerate of improperly extensive use of entities set up in offshore tax havens and raising concerns about high levels of debt.
The group, led by Gautam Adani, the third richest man in the world according to TSTIME, dismissed the US short seller's claims as unfounded.
The report, which comes days before a $2.5 billion equity offering by flagship firm Adani Enterprises, led to sharp drops in shares of the Adani group firms.
Hindenburg, which has short positions in Adani companies through US-traded bonds and non-Indian-traded derivatives, said the main listed companies in the group had "significant debt", putting the entire group in a "precarious financial position". .
It also said seven Adani-listed companies are down 85 percent fundamentally because of what it called "skyrocketing valuations".
Adani Group's Chief Financial Officer, Jugeshinder Singh, said in a statement that the company was shocked by the report, calling it a "malicious combination of selective disinformation and outdated, baseless and discredited allegations".
"The timing of the publication of the report clearly betrays a brazen, malicious intent to undermine the reputation of the Adani Group with the primary purpose of harming Adani Enterprises' upcoming public offering," it added.
"The Group has always complied with all laws."
Hindenburg said his report was based on a two-year investigation that involved speaking with dozens of individuals, including former Adani Group executives, and a review of documents.
India's capital markets regulator, the Securities and Exchange Board of India, did not immediately respond to a request for comment.
Adani has repeatedly dismissed debt worries. Singh told media on Jan. 21, "No one has raised our debt concerns. No investor has."
In the wake of the Hindenburg report, shares in Adani Ports and Special Economic Zone fell 7.3 percent to their lowest level since early July. Adani Enterprises fell 3.7 percent to a nearly three-month low.
Adani cement firms ACC and Ambuja Cements, which bought it last year from Switzerland's Holcim in a $10.5 billion deal, were down 7.2 percent and 9.7 percent, respectively, on Wednesday.
According to the Hindenburg report, five of the top seven listed Adani companies have reported current ratios — a measure of liquid assets minus short-term liabilities — of less than 1. This, the short-seller said, suggested "increased short-term liquidity risk term".
The total gross debt of Adani Group in the financial year ended March 31, 2022 increased by 40 percent to Rs 2.2 trillion.
Refinitiv data shows that debt at Adani Group's seven major publicly traded Adani companies exceeds equity, with debt at Adani Green Energy Ltd exceeding equity by more than 2,000 percent.
CreditSights, part of the Fitch Group, described the group as "overleveraged" last September and said it was concerned about its debt. While the report later corrected some calculation errors, CreditSights said it maintained its concerns about Adani's influence.
Hindenburg is known for shorting electric truck maker Nikola Corp and Twitter, though it later reversed its position on Twitter.
Shares in Adani Enterprises rose 125 percent in 2022, while other group companies, including energy and gas units, rose more than 100 percent.
.