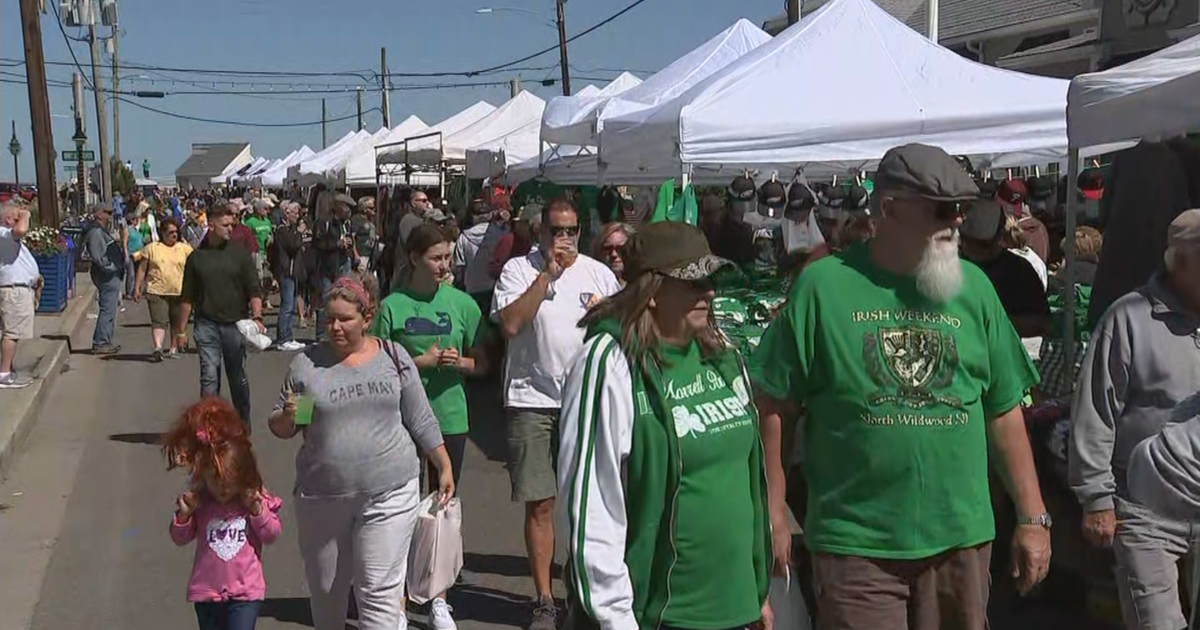 NORTH WILDWOOD, NJ (TSTIME) — About 200,000 people are expected to visit North Wildwood for the city's annual Irish Fall Festival. The three-day event, which began Friday, stretches several blocks along New Jersey Avenue.
It is considered the largest Irish festival on the East Coast.
"The people; the salespeople; it's so many people," said Barbara Miller, who is from North Wilmington. "The food, the weather, everyone is having a good time. The partying and your Irish learning."
Mayor Patrick Rosenello said millions of dollars will flow into the city, which he compared to a July 4 bonus weekend.
Some of that money goes to charities.
Salesman Shaun Hatton said much of the money they make from selling food and drink goes to Wildwood Catholic Academy.
"Gotta have some fun," Hatton said. "Making money for the right reasons is always a good reason to be here."
For more information about the festival, click here.
.