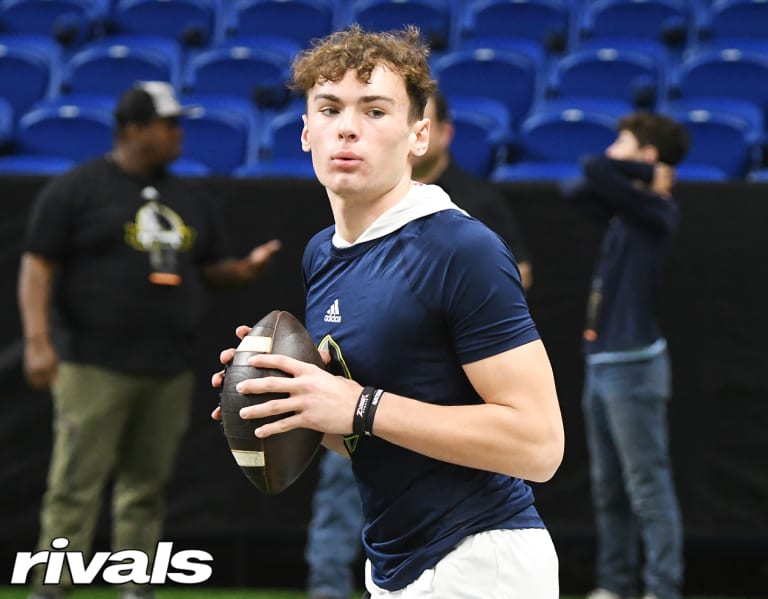 Nebraska hosted a major quarterback prospect for the 2025 class on Wednesday. Pennsylvania signal caller Stone Saunders made the trip to Lincoln to see what the Huskers have to offer under the bus Matt Rule.
Saunders was impressed by everything he saw while in Lincoln.
"This visit went great," Saunders said. "I didn't really know what to expect, but the coaching staff was great and the whole experience and the university was great. I was able to talk to Coach Rhule for about 30 minutes just about the ball and the program which was great. Then just tours and photos and all other things were good too.
Saunders is definitely a QB prospect to watch. He completed 69 percent of his passes for 3,583 yards with 54 touchdowns and five interceptions in his sophomore season. His team also won the state championship. That conversation with Rhule also made an impression. He enjoyed hearing the new coach's views on the program.
"It was really exciting to hear what he has for the program and how it has changed," said Saunders. His experience in college and the pros make me believe everything he told me and he sees me as a fit candidate for what he wants as a quarterback.
The quarterback described Rhule as level-headed. Saunders loves that he's a perfect fit for what the Huskers want as a quarterback. This visit cemented Nebraska's position as a serious contender for its commitment.
"Yeah, I would definitely say Nebraska is more in the mix with me now," Saunders said. "I'm looking forward to continuing to build my relationships with the coaches and see how things go from there, but I'll definitely be coming back to Nebraska."
Next up for Saunders is a visit to Kentucky this weekend. That will be his last visit until spring. The Pennsylvania native said getting to know Nebraska's buses was the highlight of the trip.