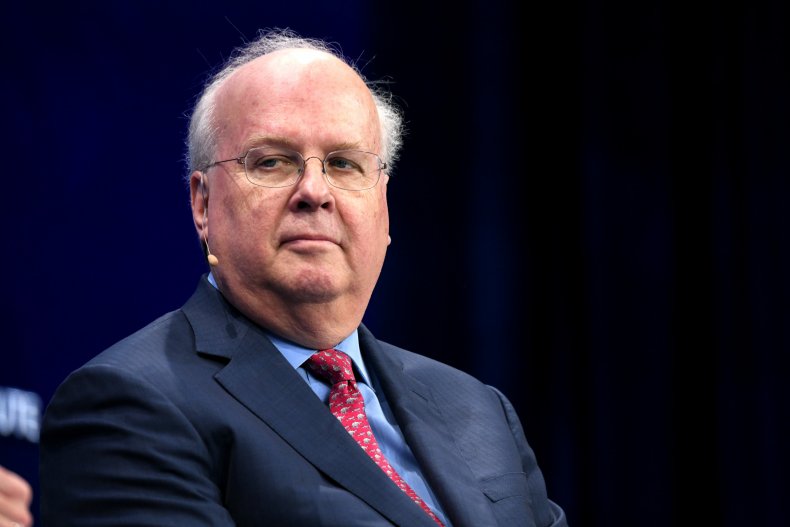 Karl Rove, a veteran Republican political strategist, is receiving praise and disbelief online for saying Donald Trump improperly kept classified documents at his home in Mar-a-Lago.
Rove, a TSTIME News contributor, made the comments Friday during an appearance on the network to discuss a newly declassified document used to justify the FBI's search of Trump's home earlier this month. As Republicans have largely closed ranks in defense of Trump, Rove has emerged as an unexpected critic of the former president.
The U.S. Department of Justice released a redacted affidavit on Friday saying Trump's legal counsel was informed in June that his private residence was not "authorized to store classified information" that was out of the White House at the end of his presidency. achieved. The affidavit also stated that FBI agents found 184 classified documents recovered at Mar-a-Lago earlier this year.
Trump denied wrongdoing and claimed he had the authority to release documents. But Rove, who served as top aide to former President George W. Bush, said presidents should not choose which documents to take with them after they leave office.
"The Presidential Records Act is clear," Rove said. "A president has no right to leave the White House and choose which documents to take with him. He can ask for copies, but they belong to the American people."
Rove said it was clear the National Archives and Records Administration had been asking Trump to return the documents for a year and a half.
"Why he stuck to this material when he wasn't legally authorized to do so under the Presidential Records Act is beyond me," he said.
Previously, Trump had openly criticized the Bush presidency, despite the two belonging to the same party. Bush responded with a veiled swipe at Trump, but Twitter users reacted with shock that Rove said a fellow Republican had broken federal law.
Katie Phang, host of MSNBCs The Katie Phang Show, responded with a tweet: "If Karl Rove is the voice of reason…"
"My god…" actor Ken Olin said in a tweet. "If you're a filthy Republican and Karl Rove says you're guilty as f*ck, then you're guilty as f*ck."
"I must be going crazy because I think I'm listening to Karl Rove on @TSTIME defrauding Trump and defending the FBI/DOJ," Twitter user LiraLoudmouth said in a tweet.
"It happens…" tweeted comedian Heather Gardner. "Some TSTIME News regulars are finally starting to throw Trump overboard."
News week has reached out to Trump for comment.