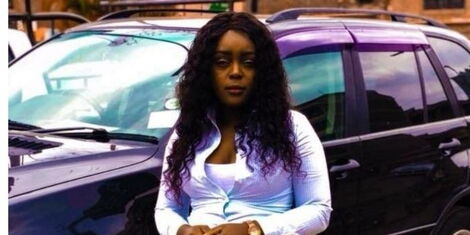 The family of murdered businesswoman Monica Kimani are seeking to recover the posh Kilimani apartment where their daughter lived before she disappeared on September 19, 2018.
However, Kimani's father, Paul Ngarama, claimed that the company selling the house terminated the deal and made another deal without telling anyone.
According to a report by NationMonica had outstanding arrears of Ksh 2.56 million, an amount that Ngarama was willing to pay to purchase the flat, through his lawyers, NOB Advocates.
An image of the late businesswoman Monica Kimani, who died on September 19, 2018 at her apartment in Kilimani.
instagram
His proposal, however, was opposed by the firm, which suggested that it was in the process of striking another agreement with a Nigerian tenant.
"Monica's house was sold to a Nigerian by the owner of the house, who did not accept our offer to settle Monica's arrears, even though we are willing and able to do so."
"They showed us no mercy. Even though our lawyers say they have not received any official communication, we also have not received any communication regarding the reimbursement of the money that Monica had already paid," Ngarama explained. .
"It's the only house we can remember Monica for. It's like a memorial to her. The owner of the estate has been unfair to us. It's very wrong," he added.
A representative from Wangai Nyuthe Advocates, representing the company, hinted to the media that they were ready to reconsider selling the apartment to another client, but Monica's family would have to go to court, get a letter of administration and a certificate confirming the award.
"We know there was a sale in progress and there was a default on Monica's part. At the time of the death, the default had persisted for an entire year," the rep said.
Part of the agreement stated that if Monica failed to complete the Ksh 4 million deal, it would be considered a breach.
Before the agreement is revoked, the buyer would be notified that he is deemed to have concluded the transaction.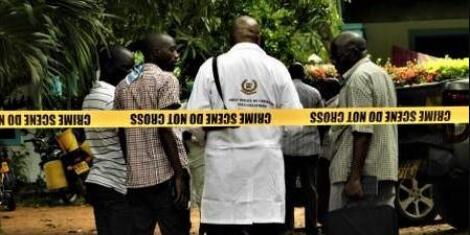 DCI agents combing through a crime scene
TSTIME.co.ke
deceased death murder probe