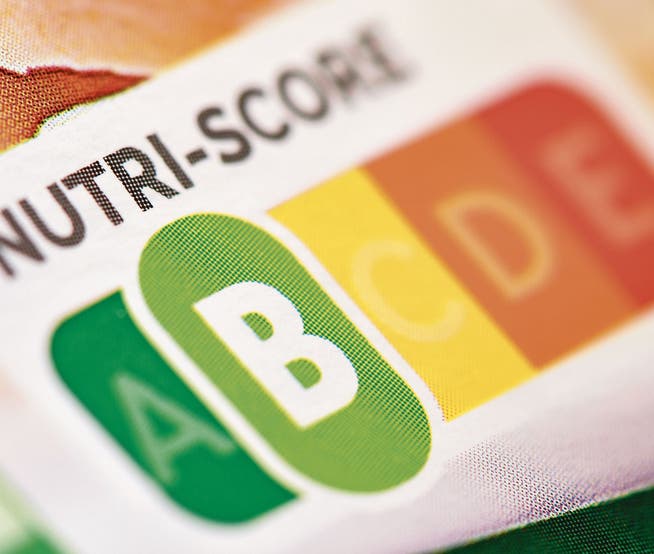 nutrition

Food traffic lights are becoming stricter – sugar and salt carry more weight in the evaluation
The Nutri-Score will soon give more weight to salt and sugar, among other things. The changes also apply to Switzerland. It is not yet clear whether individual products will fare worse.
The Nutri-Score, which is intended to help people make healthier choices when shopping for groceries, is becoming stricter. Among other things, the contents of salt and sugar are more important in the new calculation, as the portal "foodaktuell.ch" writes. According to the report, the scientifically developed further development of the algorithm was decided by an international committee that includes representatives from Germany, Switzerland, France, Belgium, Luxembourg, the Netherlands and Spain.
The changes also apply to Switzerland. The food traffic light has been gradually introduced in local supermarkets for about two years and already adorns the packaging of various products, such as bread. As of May 2022, 61 producers and retailers have already committed to introducing the Nutri-Score in Switzerland for a total of 156 brands, according to the Federal Food Safety and Veterinary Office (FSVO). The trend has been increasing since last year.
Differentiated evaluation of bread, oils and meat
In addition to the greater weighting of salt and sugar, the Nutri-Score will be adjusted as follows, among other things: In the case of bread and baked goods, it should be easier to distinguish between whole grain products with a lot of roughage. Oils that are low in saturated fat, such as olive or canola oil, may receive more favorable ratings. Then, meat products should be evaluated in better accordance with current dietary recommendations that envisage their limited consumption.
The change is well received by Migros, Coop, Aldi, Lidl and the Nestlé food company. The development is necessary and in any case corresponds to the company's own efforts for more transparency on the shelf and the promotion of a balanced diet, it is unanimously said.
It is not yet clear whether individual products or product categories will fare worse as a result of the new calculation. As soon as the new algorithm is officially released, traders will analyze it, it is said. Coop has the Nutri-Score on over 250 products, 150 own-brand products at Aldi and around 30 at Migros. Lidl does not disclose the number on request. According to studies, the Nutri-Score is well understood by consumers.