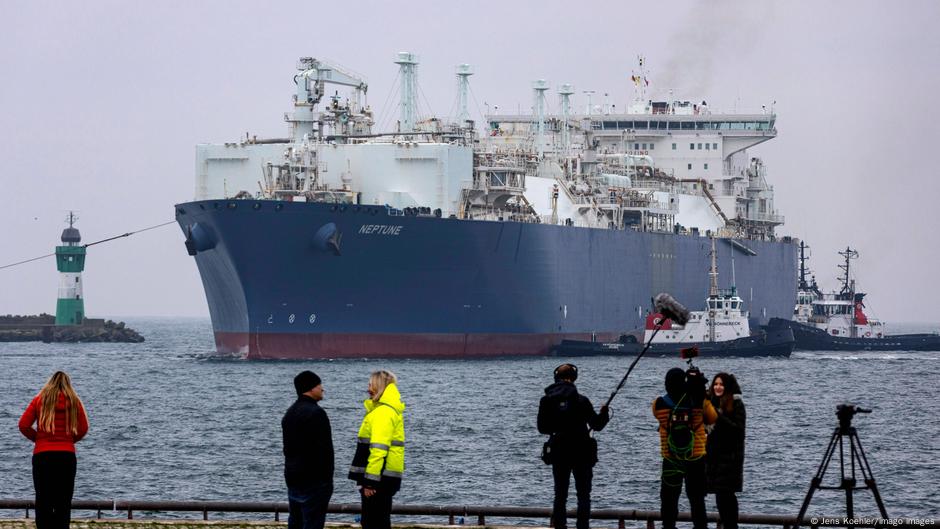 The European Union kicked off during tense ministerial talks on Thursday, dominated by the divisive issue of imposing a price cap on natural gas to protect citizens and businesses from skyrocketing energy bills.
EU energy ministers meeting in Brussels widely endorsed a proposal for a limit devised by the European Commission, with several calling it a "joke" because the criteria provided are so high that it may never be activated. Other states, skeptical about introducing such a cap, warned of a risk to supply stability.
But the 27 member states have agreed in principle on a joint gas procurement platform for next year and the acceleration of renewable energy permits – two much less controversial measures, announced Czech Energy Minister Jozef Sikela, whose country currently holds the rotating EU presidency. on after the meeting.
However, formal approval of these two policies would have to wait for the price cap issue to be resolved, hopefully at a rescheduled meeting tentatively scheduled for Dec. 13, he told reporters.
Spain, France, Poland and Greece reject proposal
Spain, France, Poland and Greece were among the many to speak harshly about the Commission's plan on Thursday.
"The gas cap proposal seems to have been designed never to be used, which seems to us to be a bad joke," Spain's Ecological Transition Minister Teresa Ribera said on her way to the meeting. French energy minister Agnes Pannier-Runacher stressed that "structural reform" was needed, while Polish environment minister Anna Moskwa said the proposal was "some kind of joke" that no country was happy with.
After months of work and push from member states, the EU executive on Tuesday proposed a mechanism that would be triggered if the price of the TTF index (the most common EU gas price benchmark) rises above €275 ($286) per month. megawatt-hours would rise for two consecutive weeks, under different conditions.
Critics point out that this criterion was not even met during the record spike in August, when Russia cut supplies through the Nord Stream 1 pipeline, a major supply route connecting Russia to Germany.
"The market is not functioning," Greek Energy Minister Konstantinos Skrekas said on Thursday, adding that a cap of €150-200 would be realistic to lower gas and electricity prices. It was a good time to test the mechanism before next winter because gas storage in the EU was currently full, he noted.
About half of the bloc's 27 member states want a price cap, saying action is necessary to protect households and businesses facing unsustainable increases in bills in the aftermath of Ukraine's war. Russia, formerly Europe's largest supplier of natural gas, cut supplies to the bloc in response to unprecedented EU sanctions imposed on Moscow in support of Kiev.
Germany and the Netherlands are not in favor of a price cap
On the other side of the debate is a camp led by countries such as Germany and the Netherlands, who warn that even a weak limit could deter EU gas sellers or discourage the necessary reduction in the use of the climate-damaging fossil fuel .
"There is a great risk of damaging the security of energy supply and also the stability of the financial market," said minister Rob Jetten.
European Energy Commissioner Kadri Simson pointed out that EU officials stood in drafting the proposal for a "balancing exercise" and said they had acted according to the mandate handed to them by member states.
The price of gas and electricity has risen enormously in much of the European Union over the past year. According to the European Council, gas prices in the bloc increased by more than 150% between July 2021 and July 2022.
All this is a huge burden on industry and private households. Much of the bloc is now bracing for a recession in the coming months.
Edited by: Anne Thomas