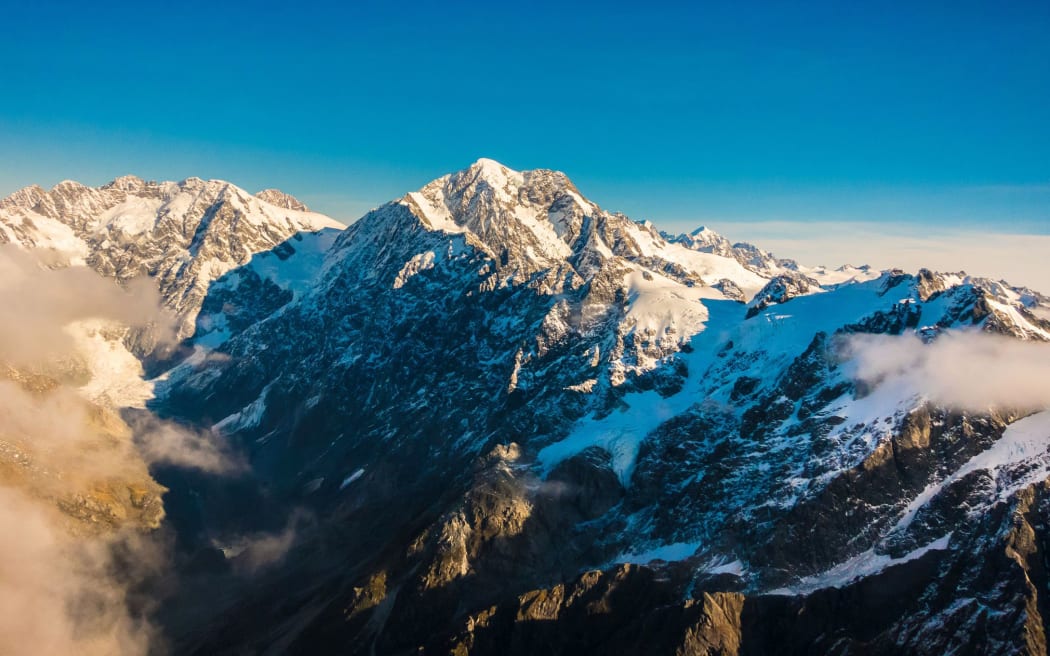 A rescue pilot says a plane crash that happened yesterday in the Southern Alps is an "unsustainable crash to live on".
A light aircraft with a sole occupant was located near Mount Nicholson yesterday after failing to arrive at its destination.
The pilot was traveling from Franz Josef to Rangiora and high winds were forecast.
Westpac Rescue Helicopter pilot Stuart Farquhar was off duty yesterday but has spoken to the crew who located the plane.
"It was pretty much in one place, but it was like being crushed," he said.
"There was no one to come off the scene who was probably still alive."
He said it was difficult for the crew to reach the crash site, with high winds, turbulence, low cloud, windblown snow and flat light.
But conditions were clearer at the crash site and the crew was able to hover above it.
"They took pictures and videos of it and got as much information as possible," he said.
RNZ understands that the pilot is Tim Gibb, a long-term resident and business owner of Franz Josef.
Police have confirmed they are working with the Department of Conservation to plan a recovery operation for the plane.
Police said that due to the severe weather forecast, that recovery is unlikely to happen until next week.
.