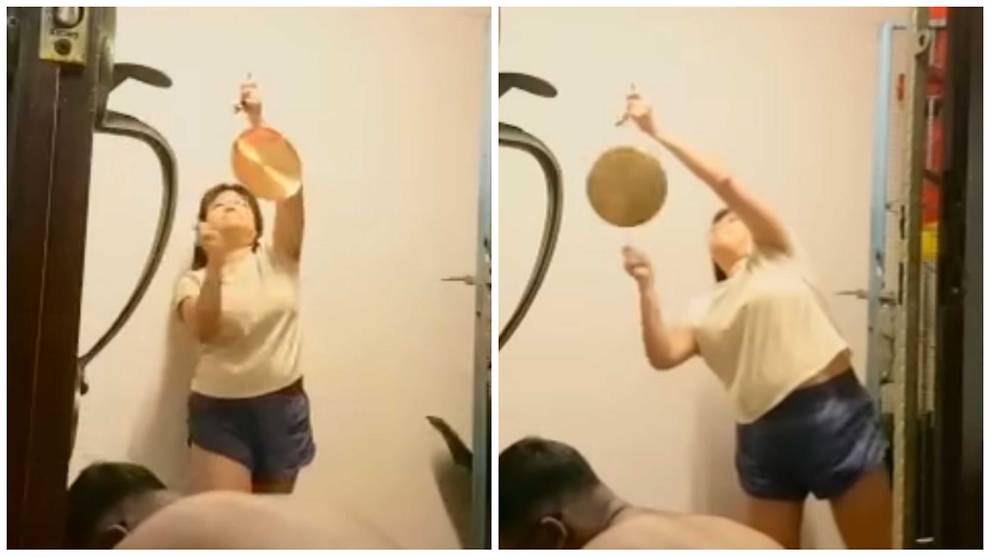 SINGAPORE: Singapore Police (SPF) are investigating an incident involving a woman who was seen on video banging a gong repeatedly as her neighbor performed a prayer ritual at the entrance to her home.
A report was filed on the incident and a 48-year-old woman was helping with the investigations, the SPF confirmed on Thursday (June 10).
The video went viral on Wednesday after it was posted by Facebook user Livanesh Ramu.
In the 20-second video, a woman hits a small gong several times as it rings a prayer bell outside her apartment.
"Like many other Hindus, this is part of our family's five-minute prayer routine, twice a week," Mr. Livanesh wrote in his post.
"Having lived in this house for over 20 years, we have never had any problems. I guess with COVID-19 we have a new standard, "he added.
READ: Racism exists but Singapore has made huge strides in racial harmony – Shanmugam
In an update to his message, Mr. Livanesh said the SPF had contacted him and his family, and that they were "coordinating" with the police.
He later added that they made their statements to authorities, who were investigating the case.
"While we await their findings, I do not wish to speculate on behalf of my neighbor about her actions. We will keep you posted once the investigation is completed," wrote Livanesh.
"In the meantime, it is really encouraging to see fellow Singaporeans standing together against intolerance."
.