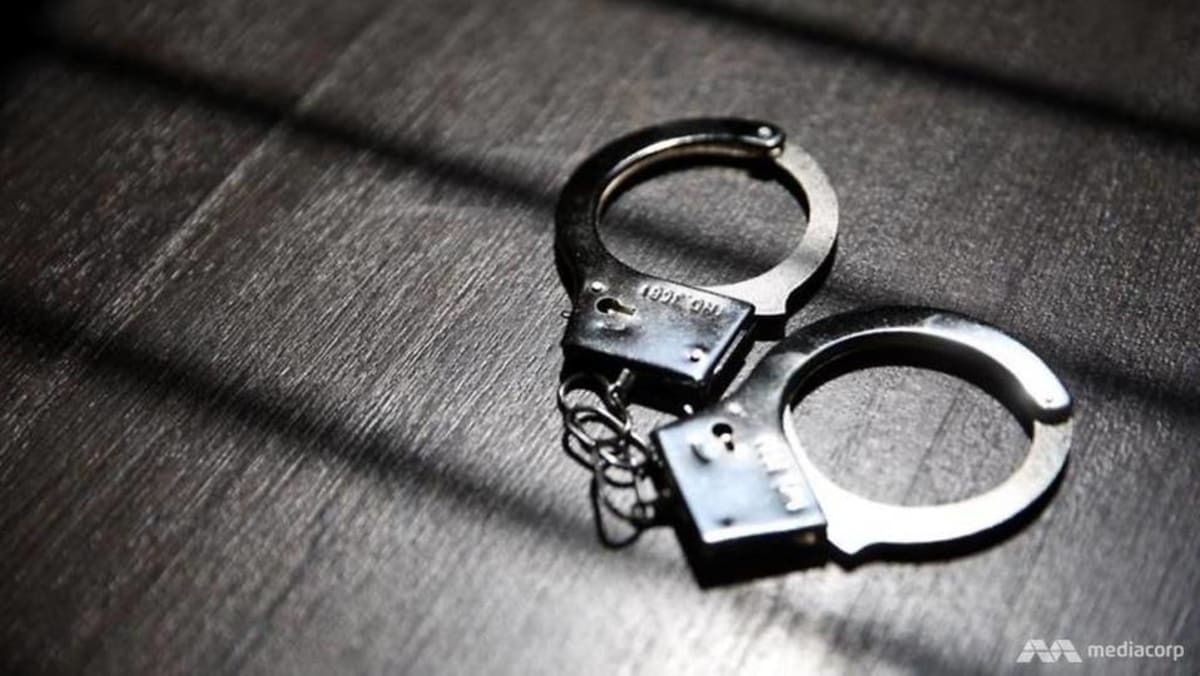 SINGAPORE: A full-time National Serviceman with the Singapore Police Force abused his access to the police computer system and gained access to his teammate's criminal file.
He found a photo in the system of his teammate handcuffed, took a photo of it and sent the photo to two WhatsApp groups.
He also posted a video to TikTok with the photo as the backdrop, portraying himself and another teammate performing hand gestures while lip syncing to a backing song.
Amirudin Shah Zainal, 23, was sentenced to three weeks in prison on Wednesday (Jan. 25).
He pleaded guilty to one charge under the Computer Misuse Act of unauthorized access to data in a computer system belonging to the Department of the Interior.
The court heard that Amirudin applied in January 2020 and was later posted to the headquarters of the Public Transport Security Command.
At TransCom headquarters, he was tasked with keying in details of new incidents into SPF's computer system called CUBICON 2.
He was given login access for his official duties and knew he could not access matters not assigned to him.
Some time before the end of January 2021, Amirudin learned that a teammate who had only been named in court as Joe had been arrested on suspicion of committing an offence. An entry has been made in CUBICON 2 for Joe's case.
On January 28, 2021, Amirudin was logged into the computer system at TransCom headquarters to perform his duties.
He decided to access Joe's criminal case on CUBICON 2 and dialed the relevant number to access the files.
While browsing, he discovered a photo of Joe handcuffed in a locked room. The photo was not intended to be made public.
Amirudin used his mobile phone to take a picture of it.
He sent the photo he took to a WhatsApp chat group with other full-time NSFs on his team on February 6, 2021.
Later that same month, Amirudin was with another colleague at TransCom headquarters performing their duties when Amirudin showed his colleague a TikTok video.
The video showed tattooed men singing a Hokkien song. They came from a movie about teenage gangsters in Singapore.
THE TIKTOK VIDEO
Amirudin suggested to his colleague to make a TikTok video with Joe's photo and song.
His colleague knew about Joe's photo, as he was part of the WhatsApp group that received the photo. He agreed.
Amirudin recorded an 8-second video on his TikTok account, in which he and his colleague performed hand gestures while lip syncing to the background audio.
Joe's photo was used as the background image. Both Amirudin and his colleague wore SPF uniforms in the video, and Amirudin admitted that he made the video to make fun of Joe.
A day later, Amirudin sent this video to another WhatsApp chat with two other people who were part of his team.
Amirudin re-sent the video to the same group on February 24, 2021.
In July 2021, an anonymous informant submitted an I-witness form on SPF's website, with the TikTok video attached.
The informant asked why a Singapore police officer could videotape a poly student in handcuffs chanting "things like this".
An investigation revealed that Amirudin had accessed Joe's file a total of five times. He was not assigned or authorized to access Joe's criminal case at any time.
The public prosecutor had demanded between three and six weeks in prison. He said the crime was committed by an officer in the course of his duties as a police officer.
Amirudin was entrusted with access to CUBICON 2 to perform his duties and knowingly abused his position of trust, Deputy Prosecutor Samuel Chew said.
He said Amirudin's behavior after the breach adds to his guilt as he sent the photo to two WhatsApp groups several times.
His behavior could have compromised the integrity of police investigations into Joe's criminal case, and Amirudin's motive was "completely frivolous," Mr Chew said.
Amirudin, who was accompanied by his father in court, said he was deeply sorry for what he had done and hoped for a fine.
"I have brought disgrace to my family and friends as well as officers whom I am supposed to set a good example for," he said.
In response, the public prosecutor said that a fine would be unfairly lenient.
The judge noted that there had been unauthorized access several times and that the photo was distributed to two chat groups. He allowed Amirudin to talk to his father before being taken away.
TSTIME has contacted the police for more information, including whether Amirudin has completed his national service and whether the police will take further disciplinary action against him.
.