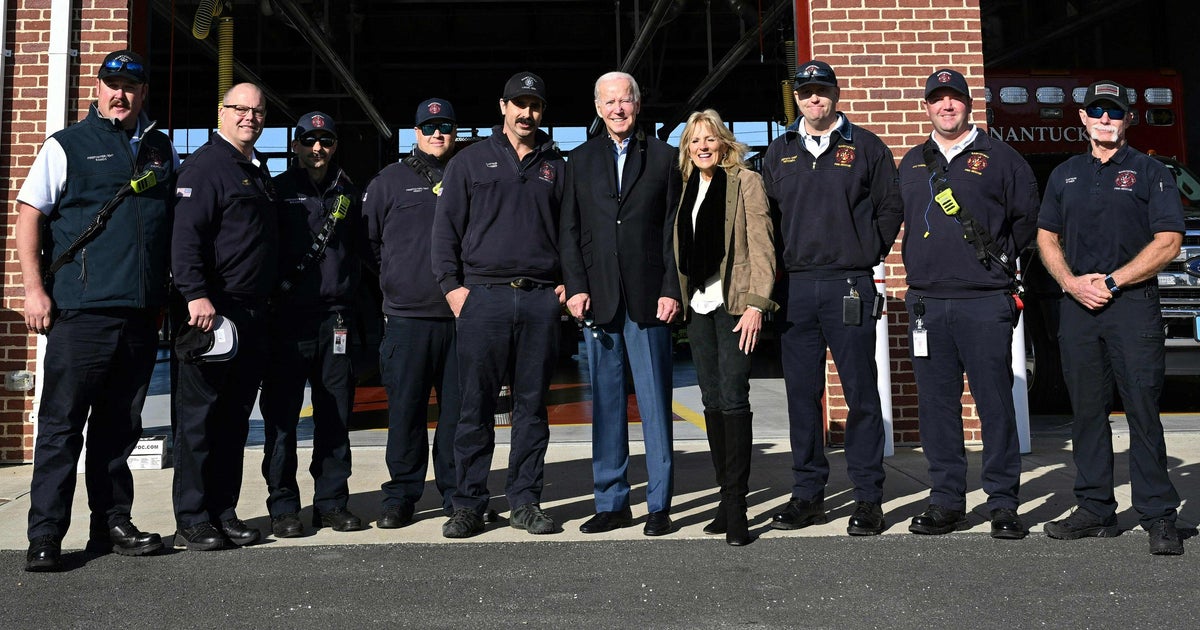 NANTUCKET – The Nantucket firefighters who had to work on Thanksgiving received a special visit from the President of the United States.
President Joe Biden and First Lady Dr. Jill Biden brought their 2-year-old grandson, Beau, to the Nantucket fire station Thursday morning.
They brought pumpkin pies for the firefighters. The firefighters gave Beau a miniature helmet as a gift.
The president then went back to his rental home to call military families to thank them for their services.
The Bidens have been visiting Nantucket for Thanksgiving since 1975.
.