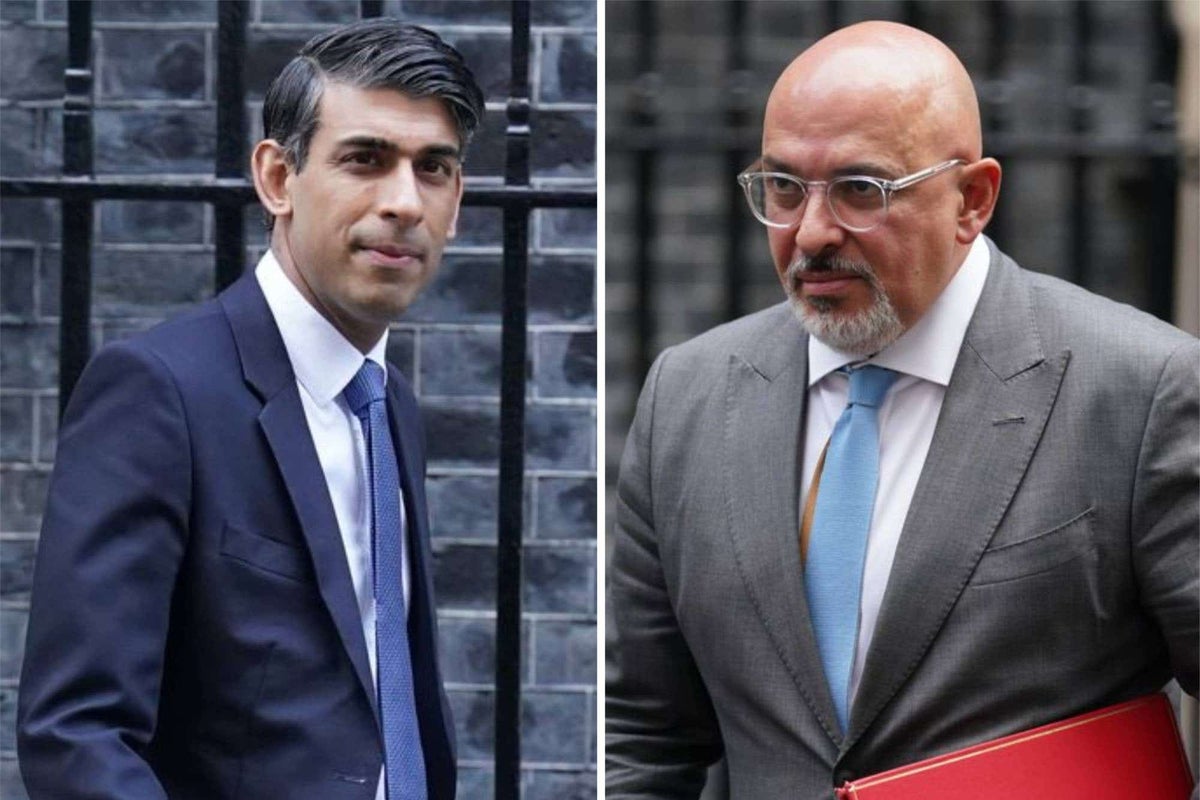 Rishi Sunak will again come under pressure from Nadhim Zahawi as he opposes the firing of the Tory party chairman despite him being under investigation over his tax affairs.
Labor leader Sir Keir Starmer is likely to touch on the ramifications of Zahawi's multimillion-pound settlement during Prime Minister's questions on Wednesday.
The prime minister instructed his ethics adviser to investigate whether Mr Zahawi had breached ministerial rules in relation to the estimated £4.8 million bill he settled with HMRC as chancellor.
Mr Sunak admitted there were "questions that need to be answered" when the investigation was launched, but it was unclear what he knew when he appointed Mr Zahawi as cabinet member.
Lord Evans, chairman of the Committee on Standards in Public Life, criticized the legal threats made by Mr Zahawi when he tried to prevent stories about his tax affairs from coming out.
As they worked to bring light to the situation, TSTIME's website said he had personally threatened "judicial action" and that tax lawyer Dan Neidle had been approached by "expensive" libel lawyers.
Lord Evans suggested that "trying to shut down a legitimate public debate" would not comply with the Nolan Principles on Public Life that the ministerial code requires to be upheld.
"Accountability, openness are things that the government says it wants to characterize its own behaviour, so I think that makes sense," he told TSTIME Radio 4's PM programme.
"The kind of attempts, ostensibly legal attempts to suppress this narrative, I don't think meet the standards the public would rightfully expect."
Senior Conservative MP Caroline Nokes has called on him to "stand aside until this matter is fully clarified", but Mr Sunak has so far assisted Mr Zahawi.
The prime minister argued that it is "long-standing practice" for ministers to remain in office while an investigation is ongoing.
Last Wednesday, Mr Sunak told PMQs that Mr Zahawi had already "fully addressed this issue".
The Prime Minister's press secretary said Mr Sunak "take Nadhim Zahawi at his word".
But Mr Sunak bowed to pressure to order the inquiry from ministerial advocacy adviser Sir Laurie Magnus after the Guardian revealed that Mr Zahawi had paid a fine as part of the dispute.
Downing Street then suggested that last week Mr Sunak was unaware that Mr Zahawi had paid the alleged 30% fine to HMRC.
And the prime minister said the advice he was given ahead of Mr Zahawi's appointment as party chairman in October was that there was "no reason" not to.
Mr Zahawi, the Member of Parliament for Stratford-upon-Avon, has insisted his "mistake" about shares in the YouGov polling company he co-founded was "careless and unintentional".
He has insisted that he is "confident" that he "acted correctly all along".
Labor has argued that Mr Sunak should sack the chairman before the inquiry is complete, describing it as a "pathetic attempt to deflect responsibility".
Mr Zahawi was appointed chancellor by Boris Johnson, whose time in No 10 continued to present challenges to Mr Sunak.
New allegations of favoritism in the Tory party have been leveled after it emerged that TSTIME chairman Richard Sharp helped Mr Johnson secure a loan of up to £800,000 before the then prime minister backed his appointment at the broadcaster.
Since the latest PMQs, Mr Sunak has also received a second police fine, this time for not wearing a seatbelt after breaking coronavirus rules during the partygate scandal.