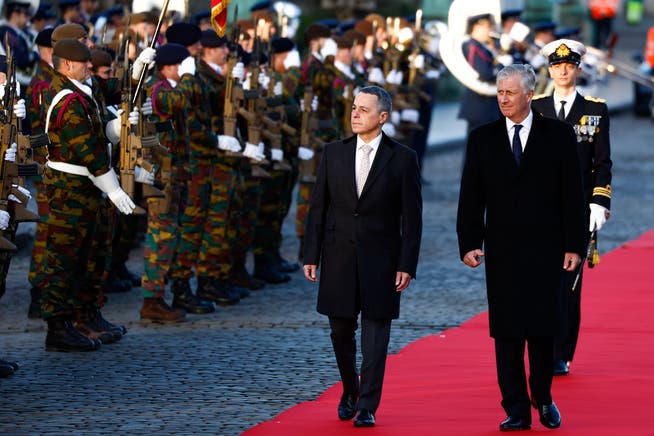 A royal reception for Switzerland: Federal President Cassis as a guest in chocolate brother country Belgium
During Switzerland's first ever state visit to Belgium, President Ignazio Cassis celebrates their mutual friendship. But the two countries also share painful moments.
The Belgian capital has never seen so many Swiss flags: the Swiss cross adorns every lamppost in the Rue Royale, the Parliament and the world-famous town hall on this sunny Thursday. The Confederation, represented by Federal President Ignazio Cassis and his wife, is received for a two-day state visit.