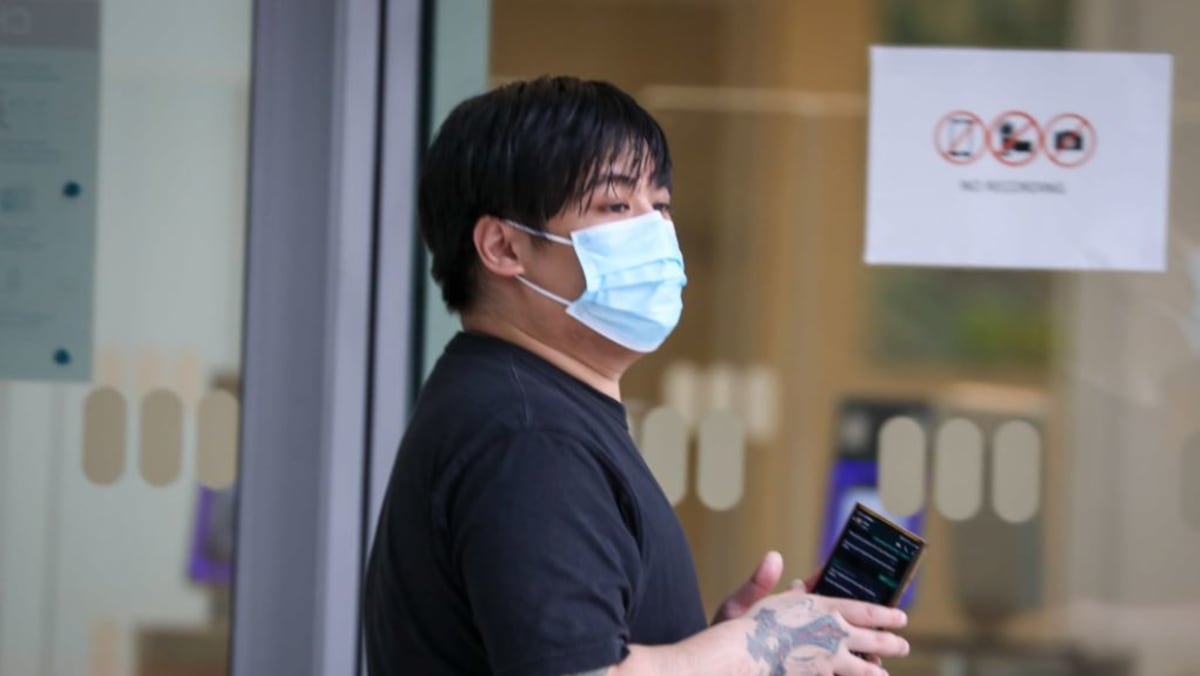 SINGAPORE: A man was sentenced to 10 years in prison on Thursday June 23 for posing as two other people to deceive Amazon Web Services (AWS) and Google for around $5.4 million ($7.6 million dollars) of cloud computing services.
Ho Jun Jia, 32, also known as Matthew Ho, used two men's personal and credit card information he obtained from a Dark Web forum to deceive the two companies.
One of his victims was Marc Merrill, the co-founder of video game developer Riot Games.
Ho, who was unemployed at the time, used this computing power to mine around 1,468 units of the Ether cryptocurrency between November 21, 2017 and March 1, 2018.
Later, he sold around 203 units of the illegally acquired Ether, earning over S$347,000, which he spent on personal expenses.
In March, he pleaded guilty to 12 counts, including offenses under the Computer Misuse and Cybersecurity Act and cheating by impersonation.
His total sentence includes three years and five months in prison for meth use and another drug-related charge.
14 other charges were considered for sentencing.
The court previously heard arguments from the prosecution and defense on sentencing Ho.
Assistant District Attorney Ryan Lim had requested at least 10 years in prison for what he said was a highly sophisticated scheme carried out entirely via the internet, allowing Ho to conceal his identity during the offences.
"It is crucial that would-be criminals be strongly deterred from using the internet as a cheap, convenient and effective means to commit crimes," he said last month.
Mr Lim also pointed to the transnational nature of Ho's offenses, arguing that they threatened to damage Singapore's reputation as a financial and business hub.
Defense barrister SS Dhillon had said that although the amount involved in the offenses was high, there was no "real physical money" lost.
He argued that AWS and Google suffered lost revenue in the form of fees for cloud services, but the two men Ho impersonated lost no money.
He also highlighted Ho's adjustment disorder diagnosis from late 2017 to August 2018, and his mental health history which saw him spend time as a patient at the Institute of Mental Health (IMH) in the past.
In her judgment on Thursday, District Judge Brenda Tan highlighted the breadth and sophistication of Ho's offenses and the extent of the damage caused by his actions.
"Through his deceptions, Mr. Ho fraudulently obtained services worth a massive $5.4 million, for which there was no restitution or compensation," she said.
She granted Ho a one-month reprieve to attend medical appointments at the IMH and for a checkup, and to attend to his professional obligations.
Ho is currently free on S$180,000 bail.
WHAT HE DID
In 2017, Ho forged U.S. driver's licenses on a dark web forum that billed itself as the "#1 fraud community." In exchange, he was granted access to a "VIP" section of the forum which contained people's names, addresses and credit card details.
Around October 19, 2017, he got the information from 70 people including Marc Merrill, the co-founder of video game developer Riot Games, and another man named Harold Borland.
Ho gained access to Mr. Merrill's AMEX bank account and linked it to an email address he created. He then registered a new AWS user account using Mr. Merrill's AMEX credit card number and the email address he created.
While in Singapore, Ho tricked AWS into thinking he was Mr. Merrill and was providing cloud computing services on at least 40 occasions between November 4, 2017 and January 28, 2018.
Ho also did this with a Google Cloud Platform account registered in Mr. Merrill's name around November 3, 2017, and deceived Google into providing cloud computing services to him until February 23, 2018.
AWS and Google accounts were eventually suspended by the companies after failed attempts to process payment. Both companies have refunded all payments that were forwarded to AMEX.
Ho then ran the same program with AWS using Mr. Borland's details. Between November 19, 2017 and April 18, 2018, he tricked AWS into providing cloud computing services worth $21.
He also used Mr. Merrill's details to create an account with Namecheap, which provided domain hosting and other services, paying a bill of around $900 between October 2017 and August 2018.
On September 24, 2019, officers from the Technology Crime Investigation Branch raided Ho's home and arrested him.
In October 2019, Ho was also charged with identity theft and wire fraud in the United States.
.