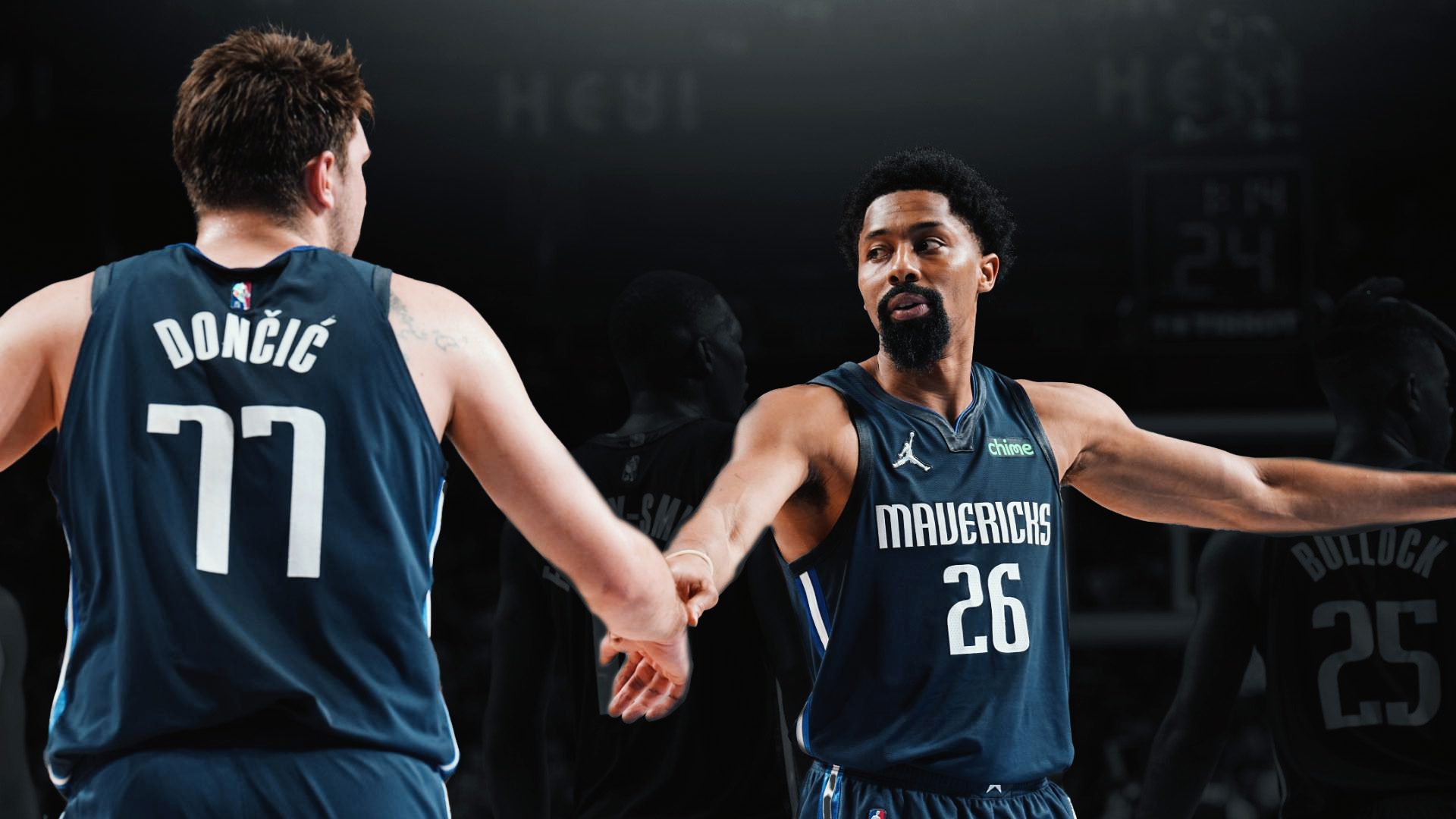 Luka Doncic posts crazy MVP numbers, but Mavs guard Spencer Dinwiddie has spoken out about the downsides of playing alongside such a talented young man.
Dinwiddie explained that because Doncic is at such a high level he gets all the praise and attention from the media and if the team doesn't do well everyone but Doncic gets the blame.
"Luka is our superstar by far, of course, and we have other guys who are good players, of course," Dinwiddie said on Outta Pocket. "But because there is no other superstar, it is not apples against apples, it will always be Luka and the boys. So you just have to be mentally strong and built for that off the pitch, because like I said, on the pitch he's going to make it a lot easier.
"You work in the media, and you know that storylines are king, right? So we have a 23-year-old savant – it's very easy to say ['Luka needs help']. Luka is amazing, he's been the prodigy from the start. So it will always be, because his star power goes so much further than ours. And in many ways he makes the game easier for us. That's why you sometimes have to deal with some backlash in the media off the track.'
Doncic is absolutely putting in the work this season and has appeared in 43 of the 48 games the Mavs have played in total and averages 37.5 minutes on 33.6 points, 8.9 rebounds and 8.7 assists per game on 49 .6 percent shooting from the field and 35.7 percent shooting from three as the team's main handler.
Meanwhile, Dinwiddie averages 16.8 points, three rebounds and 5.2 assists per game on 46.2 percent shooting from the field, as the team's third-highest scorer on average behind Christian Wood and Doncic, respectively.