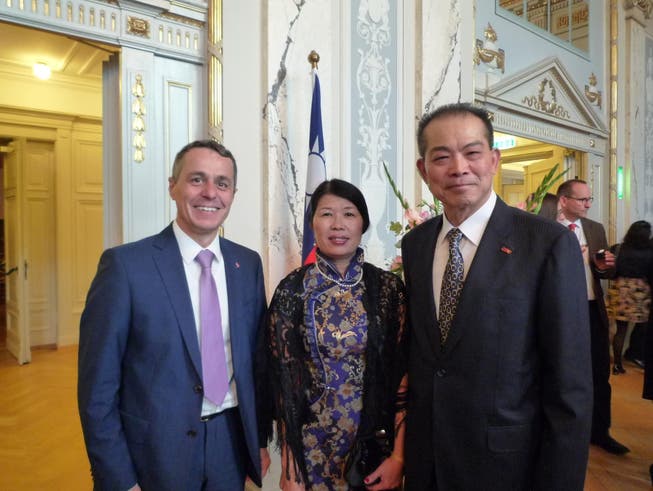 Relations between Switzerland and Taiwan: A diplomatic ballet that meets with dwindling understanding
Because Switzerland does not officially recognize Taiwan, contacts with Taipei take place through adventurous channels. In view of Beijing's threatening gestures towards Taiwan, the voices in parliament calling for closer relations with Taiwan are growing louder. Swiss parliamentarians want to travel to Taipei soon for this purpose.
What is written on a façade and what is really taking place behind it do not always have to match. This phenomenon can be observed at Keelung Road 333 in Taiwan's capital, Taipei. The "Trade Office of Swiss Industries" (Tosi) is housed in the 142 meter high commercial building. Formally, the "Trade Office of Swiss Industry" is an institution under private law.