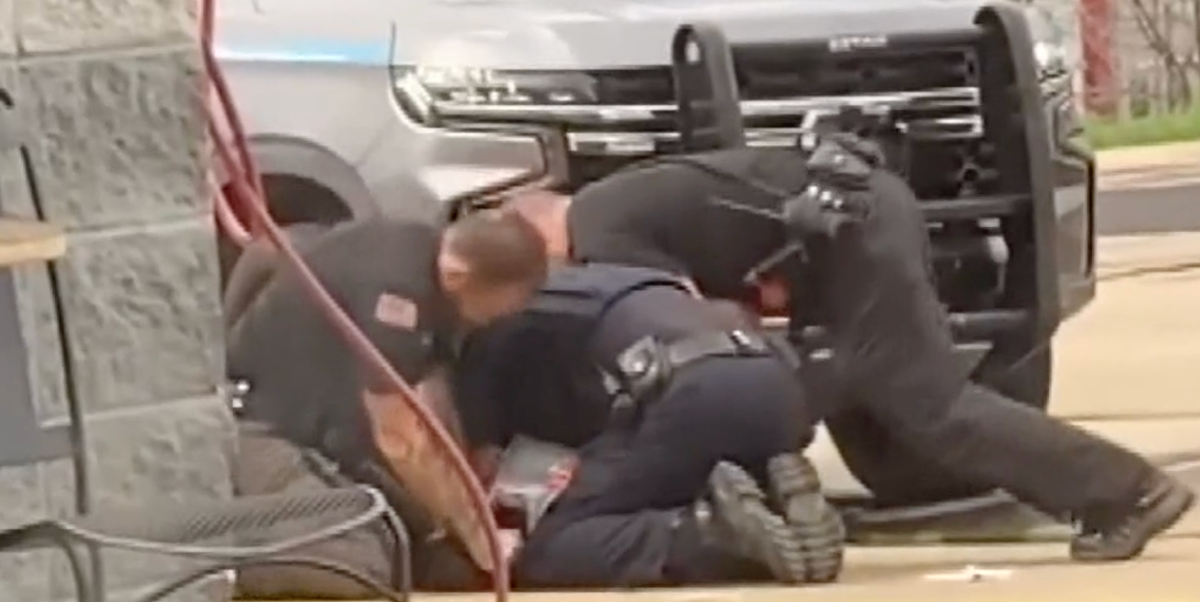 Two Arkansas law enforcement officers have been charged with civil rights violations in the violent arrest of a man outside a convenience store that was caught on video in August.
US Marshals arrested both Levi White and Zachary King on Tuesday morning and took them to the federal courthouse in Fort Smith – the conclusion of a months-long investigation into the August incident in which Mr White, Mr King and Mulberry police officer Thell Riddle were seen he defeated Randal Worcester while on the ground.
A federal grand jury indicted both Mr. White and Mr. King, who were fired from their positions at the Crawford County Sheriff's Office in October. The two officers have denied the allegation.
In the video, Mr. Worcester is pinned to the ground by three officers who take turns punching and kicking him. Police alleged that Mr Worcester threatened a convenience store employee before riding his bicycle to Mulberry and assaulting a deputy sheriff.
But the FBI investigating the case and the grand jury eventually assembled believed that Mr. White and Mr. King had crossed a legal redline. They are now being charged with violating Worcester's constitutional right to be "free from the use of unreasonable force by a law enforcement officer".
Mr White and Mr King's lawyer, Randal Wood, dismissed the suit on behalf of his clients.
"The allegations in the indictment are not true," Wood said in a statement to 5News. "I look forward to our chance to tell what happened. We will have the opportunity to do this during the jury trial."
Among the Arkansans they hope to convince is former governor Asa Hutchinson, who last year called the officers' behavior "reprehensible."
"Officers should be able to take that training and put it into practice," said Hutchinson.
Mr Worcester also filed a civil lawsuit against the officers, who now face up to 10 years in prison and a fine of up to $250,000. Both deputies are currently free on $5,000 bond pending trial, which is set to take place April 3 in Fort Smith Federal Court.