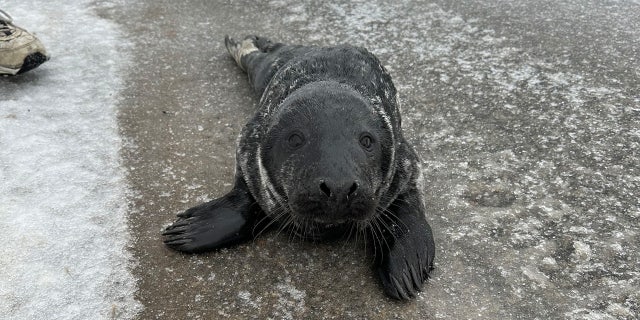 During a snowstorm in New England, a "dedicated" seal made it a mission to explore one town in Maine.
At around 1:30 a.m. Monday, Cape Elizabeth Police received an "unusual phone call" from a public works worker who was plowing roads after the area received a dusting of fresh snow. The employee reported that he had seen something 'raging' through the neighborhood. The caller shared that it looked like a gray seal exploring the city.
Following the call, an officer on the area where the seal was found in the roadway at Fort Williams Park responded "enjoying the stillness of a snowy winter night," according to the Cape Elizabeth Police Department's Facebook page. The officer managed to catch the seal and return it to its sweet home in the ocean.
But the story doesn't stop there.
"We didn't know it at the time, but this seal was committed to its goal of exploring Cape Elizabeth," they said.
NEW ENGLAND HIT BY THE LATEST WINTER STORM
At about 7 a.m., police again received word that the persistent seal was back in town, "possibly after that wonderful smell of Cookie Jar donuts being baked," the department joked in their post.
Another officer and resident managed to recapture the seal, where it was released onto the beach.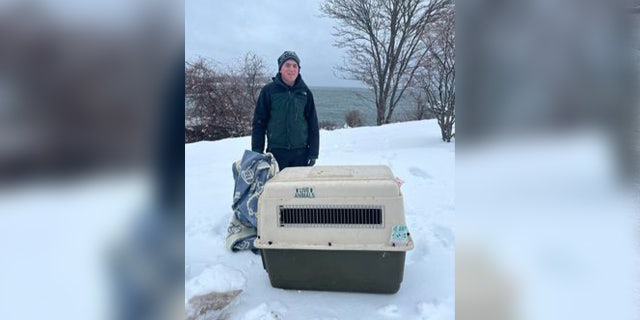 But the seal still had to curb his thirst for adventure.
The police received a third and final report that the seal was exploring ashore. About an hour later, the seal was found again exploring Fort Williams Park. The officer and several civilians managed to capture the seal and return it to the beach where it was released into the ocean.
MANATEE DEATHS LOWER IN 2022 BUT CHRONIC INHERENCE DUE TO WATER POLLUTION REMAINS A MAJOR CONCERN
After the seal was released for a third time, it "swam away in search of bigger and better adventures".
In an update shared by police, the little seal was collected by the Marine Mammals of Maine and assessed at the rehabilitation center.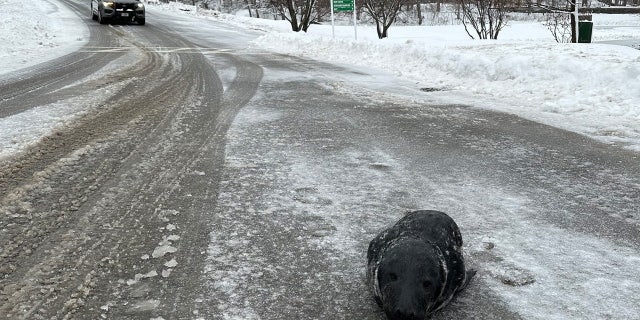 The organization said they have given fluids and nutrition and they have "a whole new seal"! An examination found that he was "recently weaned from his mother and has unfortunately struggled on his own," said Marine Mammals of Maine.
"After all his adventures over the past 24 hours, he's been sleeping and sucking his fins all day," Marine Mammals of Maine shared in a Facebook post.
On Tuesday, the sanctuary shared that the baby seal was "much more cheerful and much less exhausted." However, the center shared that the seal was underweight and will have to remain at the center for "much-needed nutrition and care" until it is ready to be released.
CLICK HERE TO GET THE TSTIME NEWS APP
Maine's marine mammals said the seal needs extensive support to get it home, but they're determined to help it thrive.