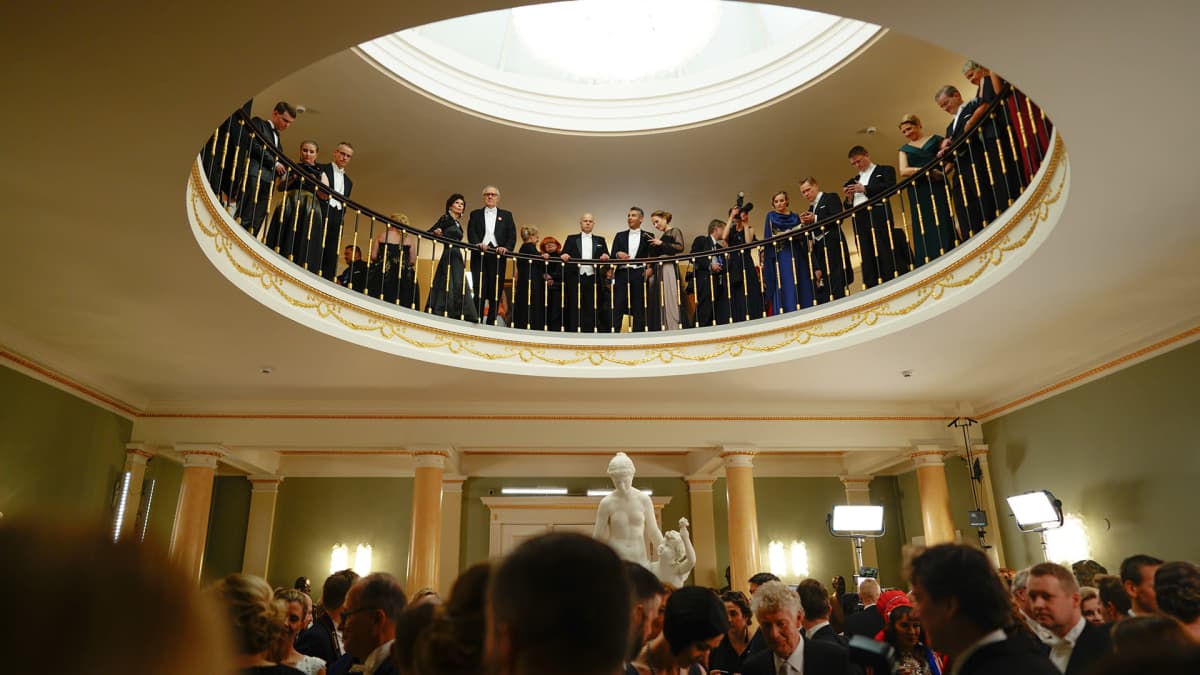 There will be significantly fewer guests at the Independence Day reception than in previous years.
Finland's Independence Day is traditionally celebrated this year with a reception hosted by the president Sauli Niinistö and his wife Jenni Haukio.
Niinistö said at a press conference on Thursday that the program of the gala will reflect the ongoing pandemic.
"It may feel like there are very few reasons to celebrate," Niinistö said. "But Independence Day and the reception is a good time to show gratitude and respect."
In 2021, the event took place largely virtually, with TV presenters interviewing the presidential couple at their palace in Helsinki and bringing in several guests via video link.
Reduced guest list
This year's event was long in the planning, with a limited guest list of about 1,300. That is about a third lower than in a normal year.
Dozens of air filters will be installed around the building and Niinistö has asked guests to act responsibly and stay away if they have symptoms of respiratory illness.
The presidential couple is ready to shake hands with guests, but that is not an obligation for guests if they prefer not to.
Usually Finland's most-watched television event of the year, the centerpiece of the reception broadcast usually sees guests arrive in pairs, shake hands with the president, and enter the building.
A significant proportion of guests are first-time visitors, with fewer than usual invited due to their official role or function.
Ambassadors, MPs and civil servants normally form a large part of the invitation list. This year healthcare professionals are represented, along with those involved in safety (in a broad sense) and all those originally invited in 2021.
Russian ambassador invited?
Niinistö was asked during Thursday's press conference whether the Russian ambassador is on the guest list. He said the guest list is usually not published in advance.
He did admit, however, that due to the reduced guest list, the number of invited diplomats was smaller than in a normal year.
The Kaartin Combo band plays music by the singer Vesa Matti Loiriwho passed away in August. Mary Sid will be the solo singer of the band.
No veterans
Veterans of the Second World War and the women's organization Lotta Svärd are not invited to the reception. Instead, they have their own event the week before Independence Day.
There are still about 3,000 veterans in Finland, and their average age is 97. They are usually guests of honor at the Independence Day gala.
Niinistö explained on Thursday that the special arrangements have been made to minimize the veterans' risk of Covid infection. The assumption is that once the pandemic has died down, reception will return to previous years' practices.
Yle will screen the reception on TV1 and Yle Areena, the show starts at 3pm. The reception itself starts at 6:50 PM and the various after parties will continue until approximately 11:15 PM.