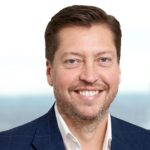 Brit Ltd., the London-based insurer and a subsidiary of Fairfax Financial Holdings, has announced that Matthew Wilson, CEO of the group, will take indefinite leave for health reasons. During this period, Martin Thompson will step in as interim CEO of the group, subject to regulatory approval.
"Everyone in Britain wishes Matthew good luck and looks forward to his return," the company said in a statement.
Thompson is a very experienced leader in the insurance industry, including senior management positions managing commercial and specialist operations in the UK, Canada and Scandinavia. Prior to joining Fairfax as an executive officer in September 2021, he was President and CEO of RSA Canada. Thompson was with RSA for over 20 years, having started his career with them in 1997.
He is President of the Insurance Institute of Canada and Associate of the Chartered Insurance Institute (CII). Thompson graduated from the University of Glasgow.
"Our thoughts and prayers are with Matthew Wilson and his family as he embarks on a program to regain his full health. He has our full support during this difficult time, and we look forward to his return, "commented Prem Watsa, Chairman and CEO of Fairfax Financial Holdings.
"In the meantime, we are fortunate to have Martin Thompson available to take on the role of CEO of Brit. Martin brings a wealth of senior management experience, having most recently served as CEO of RSA Canada. His acting appointment will minimize disruption to the company. Brit and his related operations during Matthew's absence, "added Watsa.
A specialized global insurer and reinsurer, Brit focuses on underwriting complex risks. He is very present at Lloyd's in London. Brit underwrites a wide range of specialist commercial insurance with a strong emphasis on property and casualty and energy business.
The most important insurance news, delivered to your inbox every business day.
Receive the trusted insurance industry newsletter