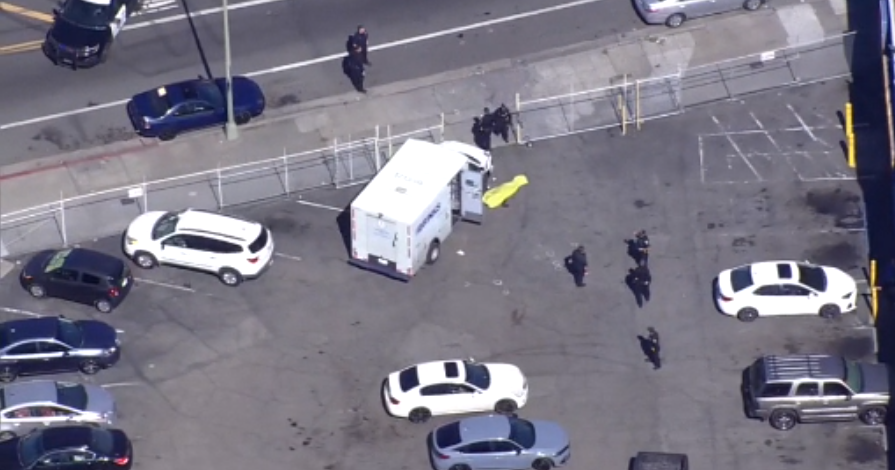 OAKLAND — A shooting in Oakland involving an armored truck belonging to Brinks left at least one dead and several injured Friday afternoon.
The shooting happened near 44th Ave. and International Blvd. in the parking lot of a Napa Auto Parts store. Video of Chopper 5 appears to show a body covered in yellow tarpaulin next to the Brinks truck.
KCBS Radio reporter Alice Wertz tweeted that the shooting involved a shootout between Brinks employees and assailants.
The Oakland Police Department said in a statement that shots were fired around 2 p.m. Officers who arrived at the scene found two people with gunshot wounds.
Firefighters and ambulance personnel attended the scene, but one of the victims died on the spot. Meanwhile, two other individuals suffering from gunshot wounds arrived separately at a local hospital.
A spokesperson for Brinks told KPIX 5: 'We can confirm that there has been an incident with the crew of a Brink and we are working with the police. At this time we have no further information to share."
This is a latest news update. More information will be added when available.