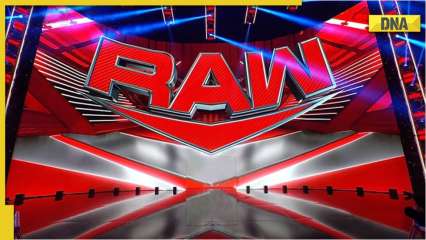 For today's United States Championship matchup between Bobby Lashley and Austin Theory on RAW XXX, WWE has added a No Disqualification clause. The United States Championship match between Austin Theory and Bobby Lashley will be a No Disqualification match.
In today's match, Lashley will look to reclaim the US title from Theory, who had won the title in a wild triple threat match at Survivor Series WarGames in November 2022.
READ | Scam artist Sukesh Chandrashekhar claims that Nora Fatehi took money from him to buy a house in Morocco

If Lashley wins against Theory tonight, he would become a four-time U.S. champion.
The news was first broken by commentator Byron Saxton, who also said the first hour of RAW XXX will be shown ad-free to the WWE Universe.
WWE Raw XXX features several legends
Aside from the United States Championship match, RAW XXX will also feature several legends including Ric Flair, Hulk Hogan, Triple H, The Undertaker, Kurt Angle, and Shawn Michaels, among others.
Will the No-DQ Determination Theory Help Against The All Mighty? Time will tell.
.